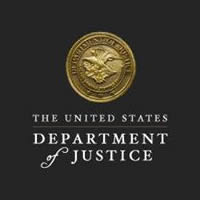 ROANOKE, Va. – A Salem, Virginia man admitted to flying a drone near the fire station in the City of Salem on July 25, 2019 and "buzzing" a group of firefighters that stood outside. The drone flew directly at the firefighters who had to dive out of the way, and then flew into the garage of the fire station where it crashed into a pole.
James Russell Weeks, III pleaded guilty to operating an unregistered aircraft, a felony that is punishable up to three years in prison.
Because any drone weighing more than .55 pounds is considered an "unmanned aircraft" by the Federal Aviation Administration, it must be registered before being operated, and Weeks failed to register his drone with the FAA as required.
U.S. Attorney Christopher R. Kavanaugh of the Western District of Virginia made the announcement. 
The Salem Police Department and United States Department of Transportation Office of Inspector General investigated the case. Assistant U.S. Attorney Andrew Bassford is prosecuting the case for the United States.