While many companies are scrambling to find their way through these turbulent times, Maropost, North America's fastest-growing cloud-based marketing automation platform is focused on growth.
Ross Andrew Paquette has hired industry veteran Cory Snyder as the new Vice President of Channel Sales (Partners). 
The appointment is in line with Maropost's growth strategy to leverage the exciting new opportunities that the channel sales model offers. Cory will play a central role in expanding Maropost's business by utilizing his exceptional experience in the field of partnerships, sales and business development.  
This step represents the formalization of the company's channel sales strategy that is poised to be a game-changer for their existing products, the ones they plan to launch and acquire in the future.  
A brilliant strategist
Cory Snyder, in his own words, is "100% about the impact he can make." His passion and ambition are matched by his extensive experience that spans 20+ years in sales, leadership and business development. He has over a decade's rich experience in creating, accelerating and scaling channel programs and is a leading expert in SMB, Mid Market and Franchise SaaS business.  
In his previous roles, Cory has built and accelerated partner programs for ActiveCampaign, Zenreach and Keap (formally known as Infusionsoft), among others.
As the Director of Global Channel Sales at Zenreach, Cory launched and built a partner organization while establishing a go to market and partner strategy. He utilized his deep knowledge of the competitive landscape and strong communication skills to accelerate the growth of the program. 
During his time at Keap, he developed a partner program from scratch, successfully growing the program from 0 partners to more than 750 partners, as well as driving new revenue growth of one million a month.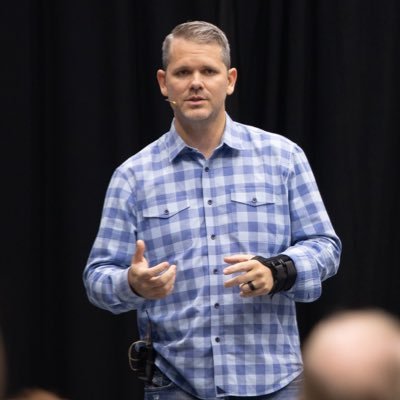 Cory's time at ActiveCampaign was also marked by the same streak of brilliance in planning and execution. He relaunched the partner program aligning it with the best partner profile for the target market.
Cory currently also serves as the Board Director of Cloud Software Association, a San Francisco-based association of B2B SaaS partnership professionals who are working towards building a distribution for an integrated web of software. 
Extremely organized, goal-oriented and self-motivated, Cory has specialized skills in project management, sales team & channel development, partner programs, data management, and SaaS/CRM/Marketing Automation.
In his new position as VP of Channel Sales at Maropost, Cory will handle all aspects of partner relationships while launching, managing and scaling partner programs at Maropost.
He pairs his keen business acumen, leadership skills and his unique ability to forge strong relationships to drive partner programs. Commenting on his impressive journey, Cory says, "I have a passion for partnership. When asked what I do for a living, I keep it very simple. I am in the business of relationships. I help find them, build them, and make them successful."  These are the reasons why Maropost believes Cory will be the perfect addition to the company. 
About Maropost
Maropost is a leading cloud-based marketing automation platform that makes customer engagement easy and seamless. Since its inception in 2011, the company has continued to combine cutting-edge technology and white-glove services to enable companies to engage with their customers at every stage. With dual headquarters in Toronto and Mohali, India, Maropost has earned the distinction of being the tenth fastest-growing company in 2019 while being ranked #159 on Deloitte's North America Fast 500 growth index in 2018.  
Trusted by leading brands such as Mercedes-Benz, New York Post and Yext, Maropost has adopted a culture of constant innovation to deliver value-driven products and services. While the best minds in the industry have come together at Maropost, the hiring of Cory Snyder as the new VP of Channel Sales (Partner) further strengthens the team.