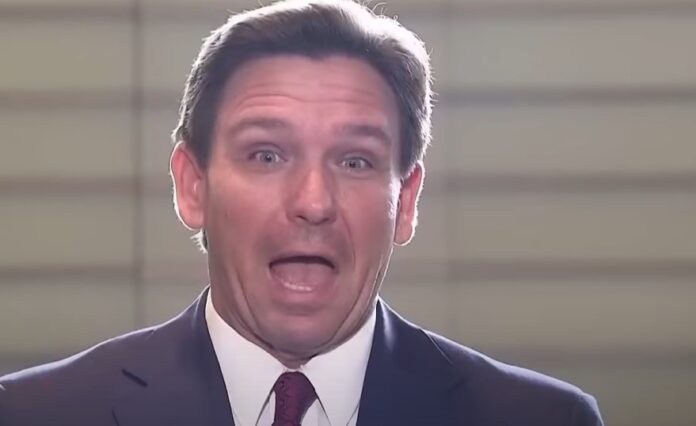 How can you tell when a candidate knows that they are losing before they start running? When they resort to gimmicks to launch their campaign.
NBC News reported:
Florida Gov. Ron DeSantis will announce he is running for president during a discussion with Twitter CEO Elon Musk, three sources familiar with the plans told NBC News.
Musk and DeSantis will host an event on Twitter Spaces, the site's platform for audio chats, on Wednesday at 6 p.m. ET. It will be moderated by David Sacks, a tech entrepreneur who is a Musk confidant and DeSantis supporter.
Ron DeSantis is launching his presidential campaign in an audio-only format on a social media site that has been hemorrhaging advertisers and users. The point of this gimmick isn't to get the message out that Ron DeSantis is a presidential candidate.
Gov. DeSantis is trying to steal headlines and do something 'out of the box' to generate attention, or at least that would probably be the spin from the DeSantis side, which would go something like 'we are the young new disruptors who are shaking up the status quo of campaign announcements.'
The truth is that DeSantis has trouble interacting with human beings. His book tour stops were painful to watch. Gov. DeSantis isn't good behind a podium and needs a medium to hide his flaws.
DeSantis also feels the pressure of the polls, which aren't worth much right now, but all agree that he is losing to Trump by a lot.
Trump got a CNN Town Hall that generated days worth of media coverage for him, not for good reasons, but he got all the coverage he wanted. DeSantis is going on a Twitter Space, then the Fox News death slot of 8 PM to be interviewed by Trey Gowdy.
None of this screams winner. It reeks of a candidate who didn't think that he would be losing right now trying to play catch up.
If this is the Ron DeSantis campaign's idea of an epic presidential campaign rollout, they are in worse trouble than we thought.
Jason is the managing editor. He is also a White House Press Pool and a Congressional correspondent for PoliticusUSA. Jason has a Bachelor's Degree in Political Science. His graduate work focused on public policy, with a specialization in social reform movements.
Awards and  Professional Memberships
Member of the Society of Professional Journalists and The American Political Science Association