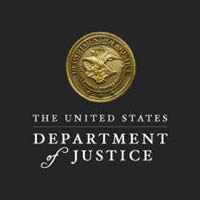 CONTACT: Barbara Burns
PHONE: (716) 843-5817
FAX #: (716) 551-3051
ROCHESTER, N.Y. – U.S. Attorney Trini E. Ross announced today that Jonathan Torres aka Joey aka Joey Crack, 42, of Rochester, NY, who was convicted of conspiracy to possess with intent to distribute more than 40 grams of fentanyl, was sentenced to serve 188 months in prison by U.S. District Judge David G. Larimer.
Assistant U.S. Attorney Cassie Kocher, who handled the case, stated that between April and November 28, 2018, Torres conspired with others to sell fentanyl and cocaine in the Wilkins Street area in Rochester. Torres supplied fentanyl and cocaine to individuals who would then distribute the drugs to customers. Torres also acted as a supervisor by monitoring the quantities of fentanyl and cocaine sold, directing the sales by others, re-supplying street-level workers, and supervising street-level workers who sold the drugs. At least one of the street-level workers was less than 18 years old. Torres used his Raines Park residence to store, package, and manufacture the fentanyl and cocaine for sale. 
The sentencing is the result of an investigation by New York State Police, under the direction of Major Barry Chase; the Bureau of Alcohol, Tobacco, Firearms, and Explosives, under the direction of Special Agent-in-Charge John B. DeVito; and the Monroe County District Attorney's Office, under the direction of District Attorney Sandra Doorley.
# # # #