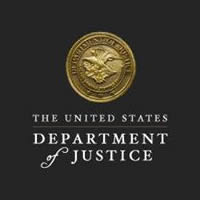 Seattle – A 34-year-old Renton, Washington, man was arrested today in connection with the plot to burn the Seattle Police Officers Guild building in downtown Seattle in September 2020, announced U.S. Attorney Nick Brown.  Justin Christopher Moore will make his initial appearance on the criminal complaint in U.S. District Court in Seattle at 2:00 PM tomorrow.
According to the criminal complaint, Moore was identified as the person carrying a box of 12 Molotov cocktails in a protest march to the Seattle Police Officers Guild (SPOG) building on Labor Day, September 7, 2020.  Ultimately the marchers were moved away from the building in downtown Seattle when police smelled gasoline and grew concerned about the intentions of protestors.  The box containing the 12 gasoline devices was found in the parking lot next to the SPOG building.  Using video from that day and from other protests, as well as information from the electronic devices of other co-conspirators, Moore was confirmed as the person seen carrying the box of destructive devices.  Moore was later arrested January 6, 2021, for breaking into the original Starbucks store in Pike Place Market. 
In June 2021, law enforcement executed a search warrant at Moore's residence.  They seized clothing that is consistent with the images of what Moore was wearing when he carried the Molotov cocktails.  From the basement storage area they also recovered numerous items that are consistent with manufacturing explosive devices such as a four-pound bag of bulk potassium nitrate, and Goex FFFFg black powder, consumer fireworks, chemical heaters for Meal Ready to Eat (MRE), and a 50-pack of Diamond Deluxe matchbooks.  Officers also recovered a large assortment of gas masks, wrist rockets, bolt cutters, and climbing harnesses.
Unlawful possession of a destructive device is punishable by up to 10 years in prison.
The charges contained in the criminal complaint are only allegations.  A person is presumed innocent unless and until he or she is proven guilty beyond a reasonable doubt in a court of law.
The case is being investigated by the FBI, the Bureau of Alcohol, Tobacco, Fireworks & Explosives (ATF), and the Seattle Police Department.
The case is being prosecuted by Assistant United States Attorney Todd Greenberg.
moore_justin_c_complaint.pdf