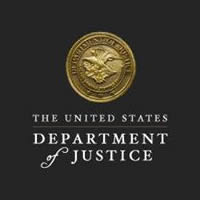 BOISE – An Ontario, Oregon man was sentenced to 76 months in federal prison for distributing methamphetamine.
According to court records, in August and September 2019, Oliver "Juice" Yardley, 46, of Ontario, and his wife, Ashley Cates Yardley, 33, on four occasions, sold methamphetamine to another person in a parking lot in Fruitland, Idaho. In total, the amount of methamphetamine they sold was approximately six ounces. During the last sale, Yardley and Cates sold three ounces of methamphetamine and two firearms to the other person. Yardley was prohibited from possessing firearms due to prior felony criminal convictions.
Yardley's criminal history spans more than two decades and includes several convictions for controlled substance offenses and carrying concealed weapons. Yardley has also been documented as a member of the Vagos Motorcycle Club.
Senior U.S. District Judge B. Lynn Winmill also ordered Yardley to serve five years of supervised release following his prison sentence. For her role in the offense, Cates was sentenced to five years in federal prison followed by four years of supervised release on July 31, 2021 by U.S. District Judge David C. Nye.
Acting U.S. Attorney Rafael M. Gonzalez, Jr., of the District of Idaho made the announcement and credited the efforts of the Treasure Valley Metro Violent Crimes Task Force, which led to charges. The Task Force is comprised of federal, state, and local agencies, including the Federal Bureau of Investigation; Bureau of Alcohol, Tobacco, Firearms and Explosives; Ada County Sheriff's Office; Boise Police Department; Caldwell Police Department; Canyon County Sheriff's Office; Meridian Police Department; Nampa Police Department; and Idaho Department of Correction, Bureau of Probation and Parole.
This case was prosecuted by the Special Assistant U.S. Attorney hired by the Treasure Valley Partnership and the State of Idaho to address gang crimes. The Treasure Valley Partnership is comprised of a group of elected officials in southwest Idaho dedicated to regional coordination, cooperation, and collaboration on creating coherent regional growth. For more information, visit www.treasurevalleypartners.org.
###