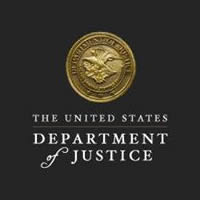 HUNTINGTON, W.Va. – An Ohio man pleaded guilty today to federal gun and drug crimes he committed while he was an inmate at the Western Regional Jail in Barboursville.
According to court documents, on June 14, 2021, Jacob Benjamin Loper, 20, an inmate at the Western Regional Jail, used recorded jail phone lines to speak with an individual outside of the jail. Loper instructed the individual to go to a residence at Marcum Terrace in Huntington to recover $1500 worth of suboxone that belonged to Loper and was believed to be in the possession of another person.  Loper consented to the individual carrying a firearm to retrieve  the suboxone. Loper's associate was unable to retrieve the suboxone from the residence.  As Loper's associate and another individual at the scene were driving away from the residence, a shootout occurred between them and an occupant of the residence. Subsequent to the shooting, Loper communicated via phone with the person believed to be in possession of the suboxone and threatened that if he did not receive his drugs or get paid for them, that shootings would keep happening. 
Loper pleaded guilty to attempted possession with intent to distribute suboxone and conspiracy to use a firearm in furtherance of a drug trafficking crime and faces up to 20 years in prison when sentenced on May 9, 2022.
United States Attorney Will Thompson made the announcement and commended the investigative efforts of the Bureau of Alcohol, Tobacco, Firearms, and Explosives (ATF), the Huntington Police Department and the West Virginia Department of Corrections and Rehabilitation Investigation Division.
United States District Judge Robert C. Chambers presided over the hearing. Assistant United States Attorney Ryan A. Keefe is handling the prosecution.
A copy of this press release is located on the website of the U.S. Attorney's Office for the Southern District of West Virginia. Related court documents and information can be found on PACER by searching for Case No. 3:21-cr-00215.
###