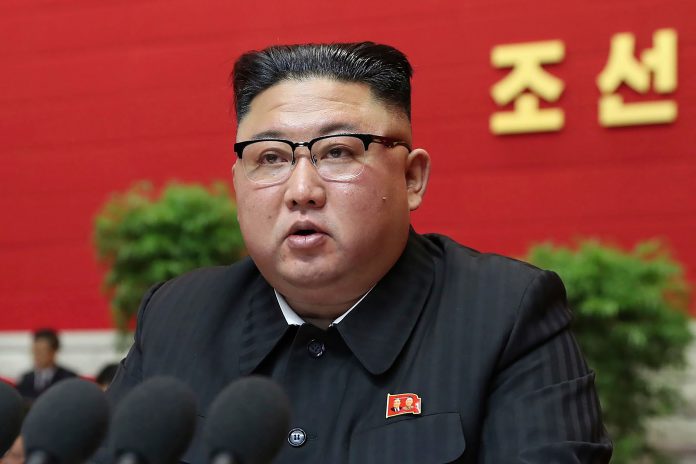 NORTH Koreans could be sent to labour camps for flouting a tyrannical ban on slang or textspeak.
Madcap leader Kim Jong-un fears teens are using words popular in democratic South Korea.
Authorities in the secretive state will inspect ­citizens' phones. Rule breakers face the gulag.
Examples include "chal-ka" (see you) and "ty" (English abbreviation for thank you). South Korean TV is banned in the North.
A parent told Japanese journalists anyone breaching the phone message rules "will be suspected of watching South Korean dramas and interrogated".
They added: "Inspectors also check the text messages for any rumours or complaints about difficulties due to the Covid-19 pandemic.
LOCK & LAW
Lockdown 3 voted through Parliament – as MPs demand laws lifted after 13m jabbed
MAGA MAYHEM
Trump mob tear gassed after storming Capitol & woman shot dead in bloody riot
CRACKDOWN
Masked cops handcuff protesters & arrest OAP, 94, in Covid crackdown
BIG MAC & FINES
Four mates on way to McDonald's fined £200 each for breaking Covid rules
FIND OLIVIA
Hunt for girl, 14, who ran off with boy & left note to throw family 'off scent'
SAVAGE SLAUGHTER
Woman murdered as boyfriend is raped & killed in horrific honour killing
"However, students and young people are clever, so they are very careful to delete their text messages as soon as possible after sending them."
In a leaked top-secret document Jong-un brands South Korea a puppet of the US and names more banned words, such as "oppa" for older brother.
Jong-un wrote: "This is a typical example of the perverted 'puppet language' and 'puppet style' that is widespread in our society."
GOT a story? RING The Sun on 0207 782 4104 or WHATSAPP on 07423720250 or EMAIL exclusive@the-sun.co.uk