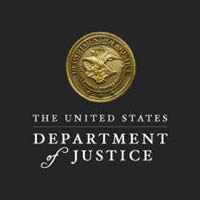 NEW ORLEANS, LOUISIANA – U.S. Attorney Duane A. Evans announced that defendant DEAMONTE BROWN, of New Orleans, Louisiana, was sentenced on October 27, 2022 by U.S. District Court Judge Barry Ashe to 60 months imprisonment, 3 years supervised release, and a $100 mandatory special assessment fee on Count One of a one-count indictment. 
Count One of the indictment charged BROWN with being a felon in possession of a firearm, in violation of Title 18 United States Code Section 922(g)(1) and 18 United States Code Section 924(a)(2). As to Count One, on June 10, 2021, investigators arrested BROWN and his co-defendant for being felons in possession of firearms.  The defendants were observed on crime camera footage carrying guns near the intersection of North Derbigny Street and Mandeville Street in New Orleans, LA.  Louisiana State Police elected to conduct a traffic stop on the vehicle, at which point the vehicle fled eastbound reaching a speed of 110 miles per hour.  Officers observed  BROWN throw firearms out of the vehicle.  Officers were later able to locate those firearms, which were both loaded with ammunition.  The vehicle eventually stopped in the 13000 block of Dwyer Street in New Orleans East.  Both individuals exited the vehicle, fled on foot and were  apprehended by the Louisiana State Police.
This case is part of Project Safe Neighborhoods (PSN), a program bringing together all levels of law enforcement and the communities they serve to reduce violent crime and gun violence, and to make our neighborhoods safer for everyone. On May 26, 2021, the Department launched a violent crime reduction strategy strengthening PSN based on these core principles: fostering trust and legitimacy in our communities, supporting community-based organizations that help prevent violence from occurring in the first place, setting focused and strategic enforcement priorities, and measuring the results.
U. S. Attorney Evans praised the work of ­­­­­the Louisiana State Police and the Federal Bureau of Investigation.  The case was prosecuted by Assistant United States Attorney Inga Petrovich of the Violent Crime Unit of the U.S. Attorney's Office.
*   *   *