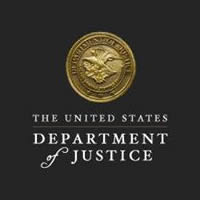 NEW ORLEANS – U.S. Attorney Duane A. Evans announced that, earlier today, U.S. District Court Judge Greg G. Guidry sentenced New Orleans East resident DWIGHT ALEXANDER, age 50, to 136 months in prison, five (5) years of supervised release, and payment of $500 mandatory special assessment fees.  The judge had previously ordered the defendant to forfeit approximately $425,000 in proceeds from his illegal drug operation. 
According to the evidence introduced at his August 2019 trial, between 2012 and 2016, ALEXANDER sold a premium "cutting agent" used by drug dealers to expand and strengthen their heroin and cocaine.  ALEXANDER's product was called "Bonita," and evidence showed that ALEXANDER acquired hundreds of kilograms of various powders like mannitol, lidocaine, quinine, and acetaminophen, that he then mixed and sold as Bonita to the highest-level drug dealers in New Orleans.  During the timeframe of the conspiracy, ALEXANDER made frequent cash deposits from the proceeds of his sale of Bonita into various bank accounts.  In total, the government seized approximately $425,000, which will be forfeited as the proceeds of his unlawful drug operation.  ALEXANDER, who was a convicted felon, was arrested shortly after leaving his New Orleans East residence in October 2016.  Agents conducted a search warrant at his residence and recovered a loaded Taurus revolver, as well as over 100 kilograms of various cutting agents that ALEXANDER intended to mix, market, and distribute to drug dealers. 
At the conclusion of a five-day trial, the jury found ALEXANDER guilty of five counts: the lead charge of conspiring to distribute 1 kilogram or more of heroin and 5 kilograms or more of cocaine, two counts of distributing heroin, one count of being a felon in possession of a firearm, and one count of structuring cash deposits to avoid financial reporting requirements.
This case is being prosecuted as part of the joint federal, state, and local Project Safe Neighborhoods (PSN) Program, the centerpiece of the Department of Justice's violent crime reduction efforts.  PSN is an evidence-based program proven to be effective at reducing violent crime.  Through PSN, a broad spectrum of stakeholders work together to identify the most pressing violent crime problems in the community and develop comprehensive solutions to address them.  As part of this strategy, PSN focuses enforcement efforts on the most violent offenders and partners with locally based prevention and reentry programs for lasting reductions in crime.
U.S. Attorney Evans praised the work of the Drug Enforcement Administration, which led this investigation and was assisted by the Kenner Police Department, Customs and Border Protection Agency, New Orleans Police Department, Louisiana State Police, and Jefferson Parish Sheriff's Office.  Assistant United States Attorneys Brandon Long, Theodore Carter, and Alexandra Giavotella are in charge of the prosecution.   
*   *   *