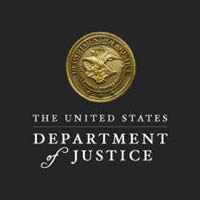 PITTSBURGH – A Lawrence County resident pleaded guilty in federal court to a charge of conspiracy to distribute cocaine and cocaine base, in form commonly known as crack cocaine, United States Attorney Cindy K. Chung announced today.
Quantel Searcy, age 49, formerly of New Castle, Pennsylvania, pleaded guilty on Friday to one count before United States District Judge Marilyn J. Horan.
If this case would have proceeded to trial, the government would have proven that Searcy was part of a cocaine-distribution conspiracy focused on New Castle, Pennsylvania. The conspiracy involved cocaine imported from Mexico into California that the California conspirators mailed to the New Castle area and that Searcy and others then distributed. The evidence that government would have presented included intercepted communications obtained through court authorization, surveillance, controlled purchases from Searcy and other conspirators, search warrants of locations associated with Searcy and various other investigative techniques. The evidence would also have included a seizure of multiple kilograms of cocaine shipped from California to New Castle that law enforcement intercepted in Illinois.
Judge Horan scheduled sentencing for March 1, 2023 The law provides for a total sentence of 40 years in prison, a fine of $5,000,000, or both. Under the Federal Sentencing Guidelines, the actual sentence imposed is based upon the seriousness of the and the prior criminal history, if any, of the defendant.
Assistant United States Attorneys Brendan T. Conway and Maureen Sheehan-Balchon are prosecuting this case on behalf of the government.
The Drug Enforcement Administration conducted the investigation that led to the prosecution of Searcy, along with the United States Postal Inspection Service, the Criminal Investigation Division of the Internal Revenue Service, the Pennsylvania Attorney General's Office, the Pennsylvania State Police, the New Castle Police Department, and the Illinois State Police.
This prosecution is a result of an Organized Crime Drug Enforcement Task Force (OCDETF) investigation. OCDETF identifies, disrupts, and dismantles high-level drug traffickers, money launderers, gangs, and transnational criminal organizations that threaten communities throughout the United States. OCDETF uses a prosecutor-led, intelligence-driven, multi-agency approach that leverages the strengths of federal, state, and local law enforcement agencies against criminal networks.