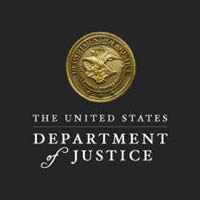 PROVIDENCE, R.I. – More than 4,000 middle and high school students across Rhode Island have participated in the United States Attorney's Office's community outreach program Circles and Silence program during the first two months of the current school year, announced United States Attorney Zachary A. Cunha.
Addressing opioid addiction and prevention, the Circles and Silence Program is built around a five-time Emmy nominated, locally produced U.S. Attorney's Office documentary film narrated by a diverse group of Rhode Island young adults whose personal true-life stories delve deeply into their distinct journeys of drug dependency and recovery. The film documents their paths from addiction, in some instances to prison, to successful management of addiction, to working daily to lead productive and healthy lifestyles. In addition to sharing their stories, individuals who appear in the film participate in in-person conversation sessions with students.
With presentations this week at Central Falls High School and Blackstone Academy, the number of students participating thus far this school year far exceeds the number of participants in any previous start to a school year.
Circles and Silence is a critical part of our efforts to use every tool at our disposal to combat the opioid crisis," said U.S. Attorney Cunha. "That means not just vigorous law enforcement, but education, outreach, and support for recovery.  Every student we reach, every person who leaves this program with a better understanding of what is at stake and the fact that recovery is possible, is a vital part of that mission."
In addition to viewing the documentary and engaging in discussion with the individuals who appear in the film, attendees are provided critical information about substance abuse disorder and the many prevention, recovery, and social service programs available statewide through an expansive network.
Video clips from Circles and Silence can be viewed at https://www.justice.gov/usao-ri/circles-and-silence .
The United States Attorney's Community Outreach Office Circles and Silence program is available to students grades 7-12 in all Rhode Island public and private schools, and to community and not-for-profit organizations at no cost. To learn more about the Circles and Silence Program or to schedule a presentation contact United States Attorney's Office Community Engagement & Crime Prevention Coordinator David Neill at (401) 709-5035 or at David.Neill@USDOJ.gov
###