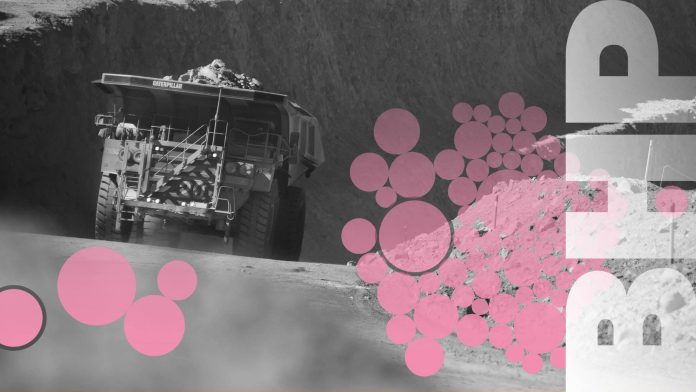 The mining industry underlined its status as one of the hottest spots in a global economy battling back from the pandemic after BHP declared a record dividend and Glencore said it would resume payouts to investors.
A blistering run in the price of commodities from their Covid lows in March is fuelling speculation that the world may be in the first leg of a supercycle, fanned by robust appetite in China and expected demand from elsewhere as governments plan large infrastructure projects to help revive growth.
BHP, the world's largest miner, said on Tuesday that it would pay an interim dividend of $5.1bn as profits hit a seven-year high. As its longstanding chief executive Ivan Glasenberg bows out, Glencore said it would resume its payout with a $1.6bn return after scrapping its annual dividend in August.
With their debts under control, the world's biggest miners — who dominate the production of everything from steelmaking ingredient iron ore to copper and platinum — are choosing to return cash to shareholders rather than stake it on risky new projects or blockbuster takeovers.
Driven by a powerful recovery in China and supply disruptions in several markets, including copper and iron ore, the mining industry is enjoying the most benign conditions in more than a decade.
"It is looking strong," Glasenberg said on Tuesday, after the big commodities trader reported better than expected annual results.
"Supply is getting tighter. China . . . [has] been very strong post Covid," said Glasenberg. "If infrastructure spending starts happening in the US then yeah, you are going to have a nice commodity boom."
Rio, the biggest iron ore producer, is forecast by analysts to declare a final dividend of $5.2bn when it reports results on Wednesday, taking its returns over the past financial year to $7.8bn.
The price of iron ore has soared almost 85 per cent over the past year, hitting a nine-year high of $175 a tonne in December before easing. Copper, used in household wiring and appliances, has surged 80 per cent from its March lows to an eight-year high above $8,400 a tonne.
BHP chief executive Mike Henry said the group had a "very constructive" outlook for the fundamentals of the commodities market, as more of the global economy eventually rebounds from Covid-19 and the shift into cleaner forms of energy accelerates.
"The energy transition that will occur will also be commodity intensive," said Henry.
The hefty payouts have already been rewarded by shareholders. BHP, which is listed in London and Sydney, recently overtook Royal Dutch Shell and Unilever as the biggest company in the UK with a market capitalisation of $170bn. Its shares have more than doubled from their pandemic lows in March.
JPMorgan reckons that Rio Tinto and BHP could emerge as the two biggest corporate dividend payers in Europe this year if commodity prices hold at current levels.
Under its dividend policy, BHP pays out at least 50 per cent of underlying attributable profit to shareholders.
If iron ore and copper — BHP's other big commodity — maintain current levels, analysts reckon the group's net debt will by the end of its financial year in June have fallen well below its $12bn-$17bn target, paving the way for another bumper payment
"If commodity markets stay strong, as we expect, a larger capital return will be likely with full-year results in August," said Jefferies analyst Christopher LaFemina.
Henry said BHP would be "quite deliberate" in terms of what the "best form extra returns to shareholders should take".
"We still have four and half months to go so I don't want to get too far ahead of myself. But having said that, the point you make about markets looking pretty healthy at the moment is correct," Henry said in an interview with the Financial Times.
Given the cash its operations are generating, Glasenberg said Glencore would consider a "top up" to its dividend alongside its interim results in August.
Twice weekly newsletter
Energy is the world's indispensable business and Energy Source is its newsletter. Every Tuesday and Thursday, direct to your inbox, Energy Source brings you essential news, forward-thinking analysis and insider intelligence. Sign up here.