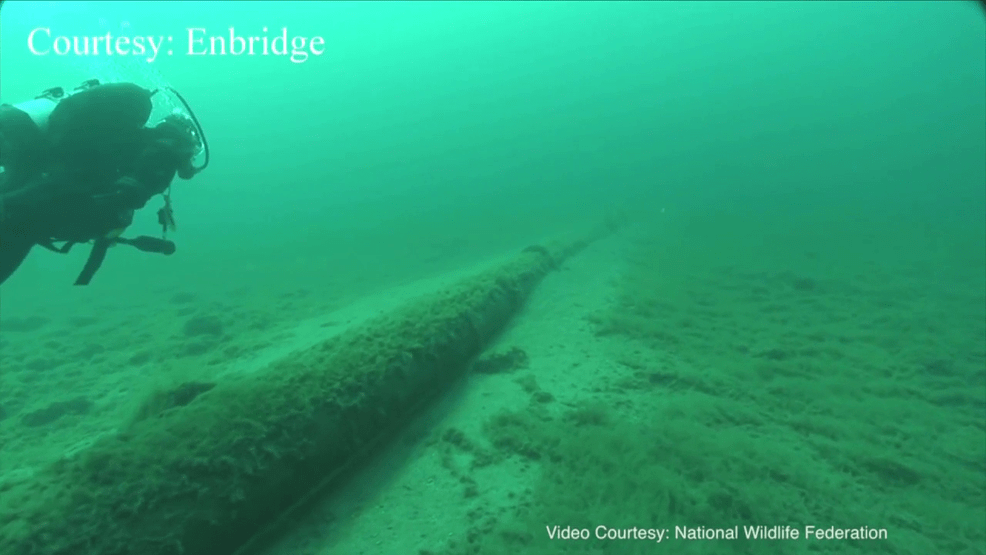 LANSING, Mich. — Michigan Attorney General Dana Nessel continued to challenge the law that provided the 2018 agreement between former Gov. Rick Snyder's administration and Enbridge Energy to create a tunnel under the Straits of Mackinac.
In a brief filed in the Michigan Court of Appeals on Thursday, Jan. 16, 2020, Nessel argued that the 2018 act violates the Michigan Constitution's "Title-Object Clause," which provides that "No law shall embrace more than one object, which shall be expressed in its title."
The brief argued the act violates the clause by not providing fair notice of the content of the law, and embracing two unrelated objects: a utility tunnel to carry oil beneath the Straits and the Mackinac Bridge to carry motor vehicles above.
In response to questions raised by Gov. Gretchen Whitmer, Nessel issued a formal opinion in March 2019 that concluded the 2018 act was unconstitutional and the agreements between the Snyder administration and Enbridge should likely be considered void.
In June 2019, Enbridge Energy countered by suing the State in the Michigan Court of Claims seeking a declaration that the act is constitutional, thereby making the December 2018 tunnel agreement valid. The Court of Claims agreed with Enbridge and ruled in the energy company's favor on Oct. 31, 2019.