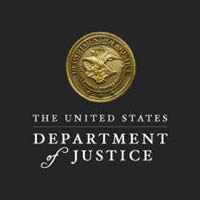 HARRISBURG—The United States Attorney's Office for the Middle District of Pennsylvania announced that Efrain Cabrera-Cabrera, age 35, was sentenced yesterday by U.S. District Court Judge Jennifer P. Wilson to 18 months' imprisonment for possessing a firearm as an illegal alien and illegal re-entry into the United States as a previously deported alien.  
According to United States Attorney Gerard M. Karam, Cabrera-Cabrera, a citizen of Mexico, previously admitted that in June 2021, he possessed a loaded AR-15 rifle in Franklin County, Pennsylvania.  He also admitted that he had entered the United States after previously being removed from the country in 2010.  It is expected that Cabrera-Cabrera will be removed to Mexico after the completion of his sentence.
The case was investigated by Homeland Security Investigations and U.S. Immigration and Customs Enforcement and Removal Operations (ERO).  Assistant U.S. Attorney Carlo D. Marchioli prosecuted the case.
# # #