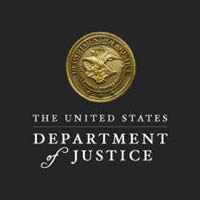 Damian Williams, the United States Attorney for the Southern District of New York, announced today that JAMES THOMAS, a/k/a "Spazz," was sentenced to 120 months in prison for his leadership of a gun trafficking conspiracy that was responsible for the illegal purchase and trafficking of approximately 89 firearms from at least in or around August 2020 up to and including April 2021.  THOMAS pled guilty to one count of interstate travel with intent to engage in gun trafficking on May 20, 2022, before U.S. District Judge Sidney H. Stein, who imposed today's sentence. 
U.S. Attorney Damian Williams said: "James Thomas participated in the trafficking of dozens of guns to New York, and some of the guns that he trafficked can directly be tied to violent crimes.  Thomas exacerbated the scourge of gun crime in New York, and for that he is rightly facing a lengthy prison sentence."
According to public filings and statements made in court:
From at least in or around August 2020 up to and including April 2021, the defendants used Georgia-resident DUVAUGHN WILSON, a/k/a "Dupree," as a straw purchaser to buy at least 87 firearms from at least six federal firearms licensees ("FFLs") in Georgia.  Over the course of the scheme, during which WILSON completed approximately 30 different transactions, WILSON attested that he was the true purchaser of the firearms, when in fact, he was buying the guns on behalf of the defendants, who in turn illegally resold many of the guns to others.
Prior to purchases, the defendants coordinated with WILSON to place orders for specific firearms and pay for the weapons using cash, mobile banking applications, and through wire payments.  When communicating about the firearms, the defendants used coded language, referring to the weapons as "tvs," "knocks," and "situations."  In some instances, the defendants referred to the caliber or model of a firearm by referencing the jersey numbers of famous athletes.
After purchasing the weapons, WILSON transferred the firearms to defendants JAMES THOMAS, a/k/a "Spazz," COURTNEY SCHLOSS, a/k/a "Bway" a/k/a "Balenci," and others who sold some of the guns in Georgia and transported other firearms, primarily by bus, to New York for resale.  In many instances, the guns were transferred to members of the Brooklyn-based "Blixky Gang" — a group comprised primarily of aspiring rappers.  Some of these guns later appeared in music videos filmed by members of the Blixky Gang.  The videos, which include some of the defendants, show Blixky Gang members brandishing loaded firearms and displaying stacks of cash.
On some occasions, law enforcement successfully interdicted firearms being transported by the defendants before they reached New York.  For example, in November 2020, law enforcement in South Carolina stopped a bus in Wellford, South Carolina, from which they seized five firearms, four pistol magazines, a high capacity .40 caliber magazine, and a nine-millimeter drum magazine — all of which was being transported by the defendants in a single backpack.
Law enforcement seized other firearms purchased in Georgia by WILSON in New York City.  On at least two occasions, in the wake of violent crimes, the New York City Police Department ("NYPD") seized firearms trafficked to New York as part of this scheme.  As alleged, in February 2021, the NYPD seized a gun that WILSON had bought after a fleeing suspect discharged it at responding officers in the Bronx.  In April 2021, following a shooting in the Bronx, the NYPD seized another pistol purchased by WILSON.
*                *                *
In addition to the prison term, THOMAS, of New York, New York, was sentenced to three years of supervised release.
Eight of THOMAS's co-defendants were previously sentenced in this case.  A chart containing the names and imposed sentences is set forth below.
Mr. Williams praised the outstanding investigative work of the Bureau of Alcohol, Tobacco, Firearms, and Explosives ("ATF") and NYPD, in particular, the Joint Firearms Task Force, which is composed of agents and officers of the ATF and the NYPD.  
The prosecution of this case is being handled by the Office's General Crimes Unit.  Assistant U.S. Attorneys Ashley C. Nicolas and Matthew J. King are in charge of the prosecution.
| | |
| --- | --- |
| Name | Sentence |
| COURTNEY SCHLOSS, a/k/a "Bway," a/k/a "Balenci" | 120 months in prison; three-year term of supervised release |
| DUVAUGHN WILSON, a/k/a "Dupree" | 48 months in prison; three-year term of supervised release |
| KEN ALEXANDER, a/k/a "Ryu" | 37 months in prison; two-year term of supervised release |
| ARGAM TAJ, a/k/a "Sour" | 60 months in prison; two-year term of supervised release |
| SAMUEL TAJ, a/k/a "Sosa" | 48 months in prison; three-year term of supervised release |
| CHRISTOPHER MACHADO, a/k/a "Chris Elite" | 36 months in prison; two-year term of supervised release |
| ANTONIO EADDY, a/k/a "Storm" | 24 months in prison; three-year term of supervised release |
| HARLIE RAMOS, a/k/a "White Girl" | 18 months in prison; three-year term of supervised release |