SCOTUS NEWS

By Amy Howe

on Jun 8, 2022
at 12:05 pm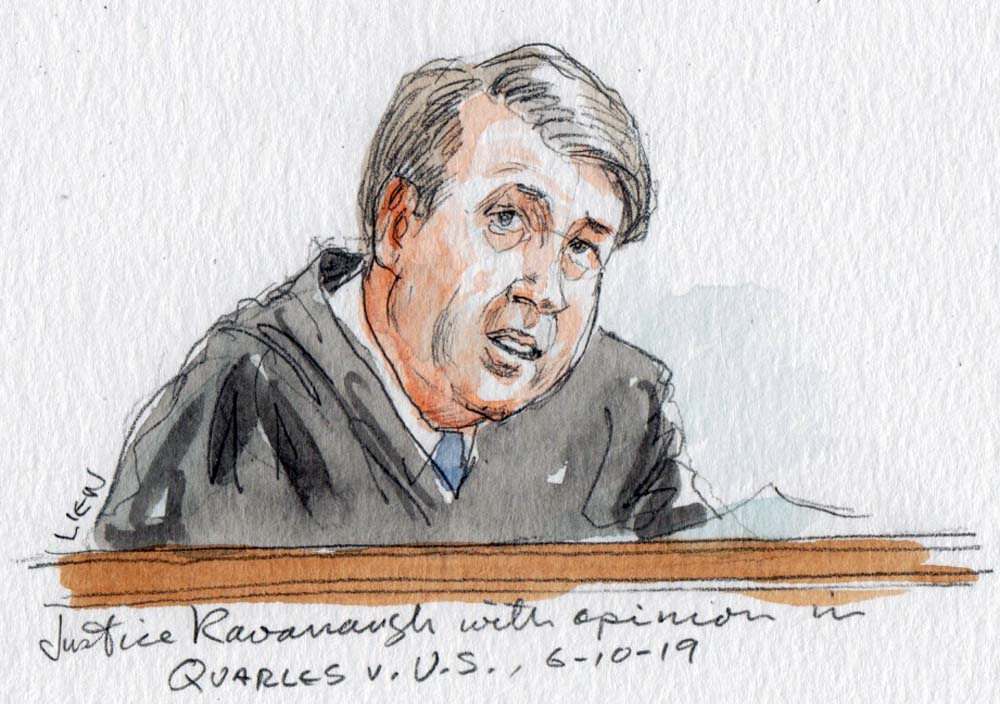 (Art Lien)
An armed man was arrested early Wednesday morning near the Maryland home of Justice Brett Kavanaugh. As first reported by The Washington Post and confirmed by a Supreme Court spokesperson, the man made threats against the 57-year-old Kavanaugh, who has served on the court since 2018.
It was not immediately clear what type of weapon the man was carrying. He was taken to a Montgomery County police station.
The news came as the public waits for the court to release opinions in several high-profile cases – most notably, a challenge to a Mississippi abortion law. A draft opinion published by Politico in early May indicated that the court had privately voted to overturn its landmark decisions in Roe v. Wade, which established the constitutional right to an abortion, and Planned Parenthood v. Casey, which reaffirmed that right. Kavanaugh was one of the five justices who voted to overturn Roe and Casey, according to Politico.
After the leak of the opinion, protests followed at the homes of several of the court's conservative justices, including Kavanaugh's. In response to the protests, Attorney General Merrick Garland announced on May 18 that he had increased security at the homes of all of the justices. The Senate unanimously passed legislation to give the justices and their families around-the-clock police protection, but the bill has stalled in the House of Representatives, where Democrats have argued that security should also be available for law clerks and staff.
On Tuesday, the Department of Homeland Security issued a national-security bulletin warning that the impending abortion decision is one of several factors that may cause increased threats of violence this summer.
According to The Post, the man arrested near Kavanaugh's home is from California and in his mid-20s. He was arrested at around 1:50 a.m. EDT, the court said.
This article was originally published at Howe on the Court.