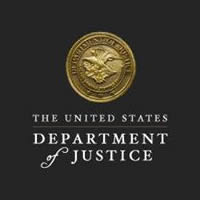 A man who was found under the influence of methamphetamine in a Dubuque, Iowa, cell phone store bathroom with a loaded handgun pled guilty January 5, 2022, in federal court in Cedar Rapids.
Austin Matthew Oberbroeckling, age 27, from Farley, Iowa, was convicted of one count of possession of a firearm by an unlawful drug user.
In a plea agreement, Oberbroeckling admitted that, in August 2019, the Dubuque Police Department received a call of a suspicious individual at a Dubuque cell phone store.  A responding officer arrived and found Oberbroeckling inside the bathroom near the sink.  A .40 caliber handgun loaded with 14 rounds in the magazine and one in the chamber was located on the tank of the toilet.  Oberbroeckling had red, watery eyes, poor balance, and seemed to be lethargic and twitching.  His Blood Alcohol Content was only .01, but later testing of his urine determined that Oberbroeckling had methamphetamine and biproducts of heroin and fentanyl in his system.
Oberbroeckling also admitted in the plea agreement that in August 2021, he was present at a hotel in Dubuque where drug paraphernalia was seen by hotel staff.  When hotel staff told Oberbroeckling that the police would be called, Oberbroeckling and another occupant took some items and left the hotel.  Hotel staff, and then police, found two shotguns in the room and various items of drug paraphernalia.  Police found Oberbroeckling's vehicle still parked outside the hotel the next day and obtained a search warrant for it.  Inside the vehicle, officers found a bag containing a shotgun with a shortened (sawed-off) barrel.  Oberbroeckling admitted he possessed the sawed-off shotgun found in his vehicle.
This case was brought as part of Project Safe Neighborhoods (PSN).  PSN is the centerpiece of the Department of Justice's violent crime reduction efforts.  PSN is an evidence-based program proven to be effective at reducing violent crime.  Through PSN, a broad spectrum of stakeholders work together to identify the most pressing violent crime problems in the community and develop comprehensive solutions to address them.  As part of this strategy, PSN focuses enforcement efforts on the most violent offenders and partners with locally based prevention and reentry programs for lasting reductions in crime.
Sentencing before United States District Court Judge C.J. Williams will be set after a presentence report is prepared.  Oberbroeckling remains in custody of the United States Marshal pending sentencing.  Oberbroeckling faces a possible maximum sentence of 10 years' imprisonment, a $250,000 fine, and three years of supervised release following any imprisonment.
The case was investigated by the Dubuque Police Department and the Bureau of Alcohol, Tobacco, Firearms, and Explosives, and is being prosecuted by Assistant United States Attorney Dan Chatham. 
Court file information at https://ecf.iand.uscourts.gov/cgi-bin/login.pl. 
The case file number is 21‑CR‑1026‑CJW‑MAR.
Follow us on Twitter @USAO_NDIA.