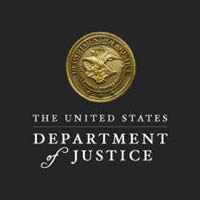 NEW ORLEANS, LOUISIANA – DEANDRE CROSS, age 22, a resident of Slidell, was indicted on August 18, 2022, in a previously sealed indictment, for assaulting a federal officer in violation of Title 18, United States Code, Sections 111(a)(1) and (b), announced U.S. Attorney Duane A. Evans.  The indictment was unsealed on December 7, 2022.
According to the indictment, on or about June 8, 2022, CROSS assaulted a Special Agent of the Department of Homeland Security during the performance of her official duties. During the assault, CROSS used a white Buick Lacrosse as a dangerous weapon, and inflicted bodily injury to the federal agent.
If convicted, CROSS could receive up to twenty (20) years imprisonment, up to a $250,000.00 fine, up to three (3) years of supervised release, and a mandatory $100.00 special assessment fee. 
United States Attorney Evans reiterated that the indictment is merely a charge and that the guilt of the defendant must be proven beyond a reasonable doubt.  
U.S. Attorney Evans praised the work of the Department of Homeland Security, Homeland Security Investigations, and the United States Marshals Service in investigating this matter. The prosecution of this case is being handled by Assistant U.S. Attorneys G. Dall Kammer and David Berman.
*   *   *