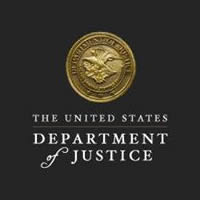 A woman who falsified an ATF form to purchase two guns for a felon was sentenced today to five years of federal probation.
Jamie Marie Graham, age 23, from Waterloo, Iowa, received the prison term after a June 25, 2021 guilty plea to one count of making a false statement during the purchase of a firearm.
Court records reflect that Graham met Dmontrey Redmond in late October 2020.  Redmond was a felon and could not legally possess or purchase firearms, but Graham agreed to purchase two guns for him in early December 2020.  Graham and Redmond entered a gun store in Waterloo, where Redmond selected two pistols and Graham purchased them, using a cash card provided to her by Redmond.  After she purchased the pistols, Graham gave them to Redmond.  One of the pistols was eventually given to, or purchased by, individuals in Cedar Rapids.  Those individuals left the pistol loaded and unsecured inside their home.  On December 23, 2020, their four-year-old child found the loaded firearm and accidentally discharged the weapon.  The fired round struck the child through the chin and head area and caused significant injuries.  The child survived the injuries.  The other firearm Graham purchased has not been recovered.  Redmond has pleaded guilty to being a felon in possession of a firearm and is awaiting sentencing.
Graham was sentenced in Cedar Rapids by United States District Court Judge C.J. Williams.  Graham was sentenced to five years' probation.
This case was brought as part of Project Safe Neighborhoods (PSN).  PSN is the centerpiece of the Department of Justice's violent crime reduction efforts.  PSN is an evidence-based program proven to be effective at reducing violent crime.  Through PSN, a broad spectrum of stakeholders work together to identify the most pressing violent crime problems in the community and develop comprehensive solutions to address them.  As part of this strategy, PSN focuses enforcement efforts on the most violent offenders and partners with locally based prevention and reentry programs for lasting reductions in crime.
The case was investigated by the Cedar Rapids Safe Streets Task Force and Waterloo Police Department.  The task force is composed of representatives from the Federal Bureau of Investigation and the Cedar Rapids Police Department and was prosecuted by Assistant United States Attorney Dan Chatham.
Court file information at https://ecf.iand.uscourts.gov/cgi-bin/login.pl. 
The case file number is 20-CR-115-CJW.
Follow us on Twitter @USAO_NDIA.