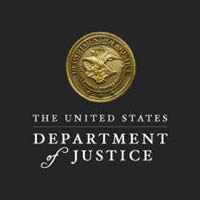 United States Attorney Alison J. Ramsdell announced that Jade LaRoche, age 42, of Lower Brule, South Dakota, was found guilty of Assaulting, Opposing, Resisting, Impeding, Intimidating, or Interfering with a Federal Officer as a result of a two-day federal jury trial in Pierre, South Dakota. 
The charge carries a maximum penalty of eight years in federal prison and/or a $250,000 fine, three years of supervised release, and a $100 special assessment to the Federal Crime Victims Fund.  Restitution may also be ordered.  
LaRoche was indicted by a federal grand jury on January 11, 2022. 
The evidence at trial showed that on October 31, 2021, in Lower Brule, LaRoche forcibly opposed and resisted a federal law enforcement officer.  The officer was called to a residence to remove LaRoche.  Upon learning that he was going to be placed under arrest, LaRoche ran from the officer into a back bedroom of the home.  As the officer approached the back bedroom, the defendant charged out from his hiding spot, striking the officer and knocking him backwards into a table.  The victim suffered injuries to his neck, back, and shoulder.
This case was investigated by the Bureau of Indian Affairs – Office of Justice Services, Lower Brule Agency.  Assistant U.S. Attorney Troy R. Morley prosecuted the case.
A presentence investigation report was ordered and a sentencing date has not been set.  LaRoche was immediately remanded to the custody of the U.S. Marshals Service after the jury announced its verdict.