Sometimes, you might feel that you're going on your weight loss journey all by yourself. You're the only one preparing your meals and doing the exercises, and you're the only one worrying about your body and your well-being. But that's not true. You don't have to be alone while dropping pounds. As Monika M Hnatiuk tells it, your path to success is easier with friends who are on the same journey, and who will support you and hold you accountable when you need it.
What kind of changes have you noticed since you started Speed Keto?
Monika M Hnatiuk: I've already done strict keto before, but I was still surprised that Speed Keto helped reduce my joint and muscle pain. My mobility also improved. I saw that my skin started looking younger, and my appetite was also diminished. My ankles aren't swollen anymore, and I have less bloating. I also don't feel indigestion all the time. So far, Speed Keto has improved my quality of life, and it's helped me lower my meds because it also reduced my blood pressure and blood sugar levels.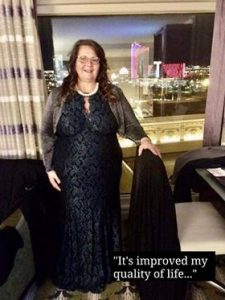 What advice can you give to someone hesitant to try Speed Keto?
Monika M Hnatiuk: Just join the Speed Keto Facebook group and start following the questions people are asking. At the same time, read the manual, too. You'll have a steep learning curve during the first week of Speed Keto, so you'll really have to prepare. You need to ask questions, and you need to make sure that you're buying and following the program. 
So, read the manual, join the Facebook group, and read the information in the files, announcements, and albums. If you're prepared and motivated, you will succeed. 
Did you follow other diet plans before?
Monika M Hnatiuk: Like everyone else, I also did Weight Watchers. But the older I got, the less effective it got. Losing weight and keeping it off became very difficult. For 5 years, I also did the paleo diet, but eventually my blood sugar began going up. 
Speed Keto reduced my blood sugar immediately. I can also keep off the weight I'm losing, thanks to the Keto principles I've learned. 
Who told you about Speed Keto? Did you read it in a Facebook group post or ad? DId a friend tell you about it?
Monika M Hnatiuk: I was doing regular Keto for 2 years, just for my health, and I was part of the Completely Keto group. But I really wanted to do something to get the scale moving again, so I tried Speed Keto. They were asking for volunteers to try the program, and it was exactly what I needed.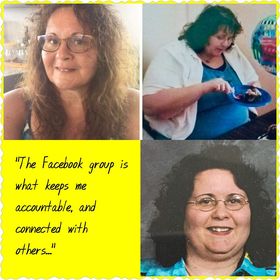 What kind of meals did you enjoy the most while on Speed Keto?
Monika M Hnatiuk: I'm both a mother and grandmother, and I entertain a lot. I've used the recipes to feed everyone. My favorites to share are the ham and egg cups, the mocha smoothie, and the wedding soup is always a big hit. Also, I love the cabbage casserole and bolognese. 
How would you rate the level of support you receive from the Speed Keto Facebook group moderators and group members?
Monika M Hnatiuk: Oh, it's great. The Facebook group is full of knowledgeable members and moderators who are patient and very helpful. They'll either answer your questions or point you in the right direction. 
Did your successful Speed Keto journey improve your family life? How?
Monika M Hnatiuk: My family has been so supportive. My success has even inspired my grown-up daughter to try Speed Keto, plus my husband also joined me because he wanted to clean up his eating and lose a few pounds. Everyone respects my journey, which has been very helpful. Speed Keto is a lifestyle for me now. 
Tell us about keeping the meals fresh and exciting on Speed Keto. Did you try the bonus recipes? Did you buy additional cookbooks?
Monika M Hnatiuk: As my journey continues, I try to switch out different proteins in my meals, and I've also bought a few of the other cookbooks. I've also changed up spices, and added different sides. 
After Speed Keto, what are your weight or health goals?
Monika M Hnatiuk: After losing weight and getting all the benefits along with it, I'm sticking to Speed Keto when I want to lose a few more pounds. I've also decided to stick with it because I want to get off my meds completely.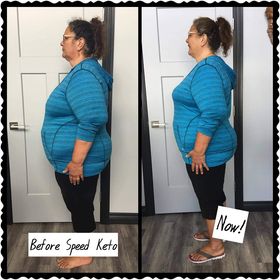 Will you recommend Speed Keto to your family and friends?
Monika M Hnatiuk: I've already mentioned Speed Keto to a lot of my friends and neighbors, especially when they ask me what I'm up to. I also put it on my Facebook, and I got my husband and my daughter to try the program, too.
Will you continue Speed Keto, or pick it up again in the near future? Why or why not?
Monika M Hnatiuk: The Speed Keto Facebook group holds me accountable, and it helps me connect with others who face similar issues and struggles. I love hearing all the success stories. They keep me motivated, and I also love to motivate others with my own success. Speed Keto will always be in my toolbox.