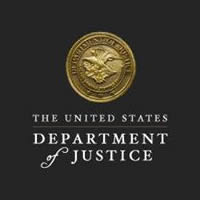 COLUMBIA, SOUTH CAROLINA — United States Attorney Corey F. Ellis announced today that Stephen Johnson Craft, 43, of Lexington, was sentenced to fifteen years in federal prison after pleading guilty to being a felon in possession of a firearm and ammunition.
Evidence presented to the court established that on February 24, 2020, a deputy with the Lexington County Sheriff's Department observed a vehicle abruptly turn without signaling. The deputy attempted to conduct a traffic stop and the vehicle abruptly turned into a private driveway. Craft was the passenger in the vehicle and stated the vehicle belonged to him.
In the backseat of the passenger compartment of the vehicle, the deputy located a black backpack containing a .40 caliber Glock pistol. The Glock had one cartridge loaded in the chamber and a magazine containing an additional nine rounds. The deputy also found marijuana in the vehicle.
Craft's prior record includes a 1996 criminal domestic violence, a 1997 armed robbery, a 2008 grand larceny, a 2010 criminal domestic violence of a high and aggravated nature, a 2010 attempt to manufacture methamphetamine, a 2014 carrying a concealed weapon, a 2016 possession of a firearm by a person convicted of a violent felony, a 2016 possession with intent to distribute methamphetamine, and a 2018 assault and battery first degree.
United States District Judge J. Michelle Childs sentenced Craft to 180 months in federal prison, to be followed by a five-year term of court-ordered supervision.  There is no parole in the federal system.
This case was investigated by the Bureau of Alcohol, Tobacco, Firearms and Explosives (ATF) and the Lexington County Sheriff's Department as part of the joint federal, state, and local Project Safe Neighborhoods (PSN) Program, the centerpiece of the Department of Justice's violent crime reduction efforts.  PSN is an evidence-based program proven to be effective at reducing violent crime.  Through PSN, a broad spectrum of stakeholders work together to identify the most pressing violent crime problems in the community and develop comprehensive solutions to address them.  As part of this strategy, PSN focuses enforcement efforts on the most violent offenders and partners with locally based prevention and reentry programs for lasting reductions in crime.
Special Assistant United States Attorney Casey Rankin Smith of the 11th Judicial Circuit Solicitor's Office prosecuted the case.
###