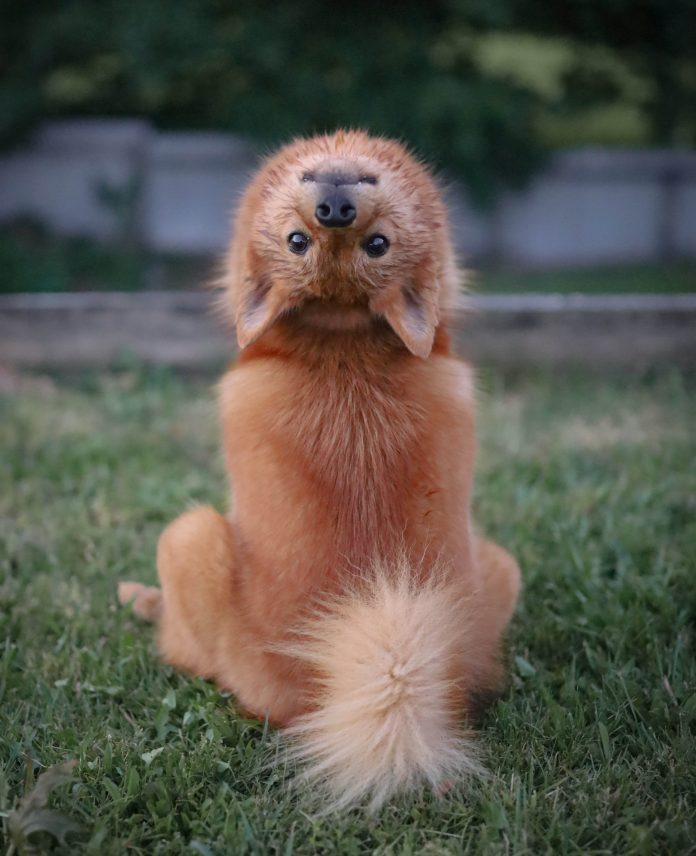 KIKO the dog rotates her head round through 180 degrees — just like the possessed girl in The Exorcist.
Owner Ashleigh Macpherson, 28, taught the nine-month-old Finnish spitz to do the trick to the command "demon".
Teacher Ashleigh, of New Zealand, said: "When people see her do it in public, their reactions are always the same.
"They looked shocked at first and ask; 'how does she do that?', and then you can see them smile and laugh afterwards.
"Kiko has been the best thing during these hard times.
"She is a 'covid puppy' and was actually born a few days before lockdown happened in New Zealand.
"Her company made me enjoy the time I had in lockdown.
"She is quite a laid back, cuddly, sweet and a loving dog.
YOB RULE
Moment cops pelted with bottles as they shut down illegal New Year church rave
LIFE OR DEATH
Covid patients 'competing for ventilators' in overwhelmed London ICU wards
FEELING LUCKY?
EuroMillions LIVE: National Lottery numbers and Thunderball draw tonight
SNOW STORM
UK snow map: Where has it snowed and will it settle?
SCHOOL'S OUT
All primary schools in London will now stay CLOSED after Government U-turn
'false promises'
Macron sparks fury over claims Brexit was the outcome of 'lies'
"But she is also sassy, playful and can have a lot to say.
"Finnish spitz are known for being extremely vocal, Kiko does have this trait, but it's usually to just to 'talk to you'."
GOT a story? RING The Sun on 0207 782 4104 or WHATSAPP on 07423720250 or EMAIL exclusive@the-sun.co.uk