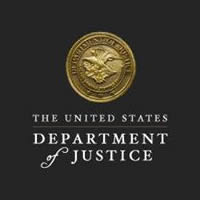 United States Attorney Dennis R. Holmes announced that Patrick Medearis, age 38, of Mission, South Dakota, was found guilty of Prohibited Person in Possession of a Firearm as a result of a federal jury trial in Pierre, South Dakota. 
The charge carries a maximum penalty of 10 years in federal prison and/or a $250,000 fine, three years of supervised release, and a $100 special assessment to the Federal Crime Victims Fund.  
Medearis was indicted by a federal grand jury on July 16, 2020.  The conviction stems from an incident that occurred on April 22, 2020, in Todd County, South Dakota.  On that date, law enforcement was searching for Medearis based on an alleged domestic violence incident that occurred the previous day, wherein he was suspected of possessing a firearm.  Medearis was located at a residence south of Mission.  When law enforcement arrived, Medearis attempted to flee in a vehicle.  He was subsequently apprehended, and a .22 caliber long rifle and a 12-gauge shotgun were located in the passenger seat of the vehicle.
Medearis has three prior felony convictions.  He was convicted of Conspiracy to Distribute and Possess With Intent to Distribute a Controlled Substance in U.S. District Court in 2006.  He was convicted of Child Abuse and Neglect in U.S. District Court in 2010.  He was convicted of Assaulting, Resisting, and Impeding a Federal Officer in U.S. District Court in 2017.  As a result of these convictions, it is illegal for Medearis to possess firearms or ammunition. Medearis will forfeit ownership of the firearms to the United States. 
This case is part of Project Safe Neighborhoods (PSN), the centerpiece of the Department of Justice's violent crime reduction efforts.  PSN is an evidence-based program proven to be effective at reducing violent crime.  Through PSN, a broad spectrum of stakeholders work together to identify the most pressing violent crime problems in the community and develop comprehensive solutions to address them.  As part of this strategy, PSN focuses enforcement efforts on the most violent offenders and partners with locally based prevention and reentry programs for lasting reductions in crime. 
This case was investigated by the Rosebud Sioux Tribe Law Enforcement Services and the Bureau of Alcohol, Tobacco, Firearms, and Explosives. Assistant U.S. Attorney Kirk Albertson prosecuted the case.
A presentence investigation was ordered, and a sentencing date has not yet been set.  Medearis was remanded to the custody of the U.S. Marshals Service pending sentencing.