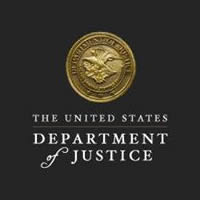 BECKLEY, W.Va. – An inmate at the Federal Correctional Institution (FCI) at Beckley was sentenced today for possessing a weapon at the correctional facility. Deontae Holmes, 25, was sentenced to one year in prison to run consecutively to the sentence he currently is serving.
According to court documents, FCI Beckley staff members found Holmes in possession of a shank on February 22, 2021.  The shank was a piece of metal approximately six inches long that was sharpened to a point on one end and had a rubberized tape handle on the other end.  The shank was found in Holmes' pants pocket during a random pat search.  Holmes admitted that the shank was designed and intended to be used as a weapon.
United States Attorney Will Thompson made the announcement and commended the investigative work of the Federal Bureau of Prisons. 
United States District Judge Frank W. Volk imposed the sentence. Assistant United States Attorney Timothy D. Boggess handled the prosecution.
A copy of this press release is located on the website of the U.S. Attorney's Office for the Southern District of West Virginia. Related court documents and information can be found on PACER by searching for Case No. 5:21-cr-00151.
###