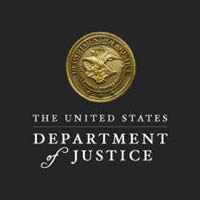 SAN JUAN, P.R. – Martín Scamaroni-Cintrón was sentenced on January 18, 2023 by United States District Court Judge Aida Delgado-Colón to 30 months in prison for laundering Unemployment Benefits and Pandemic Unemployment Assistance (PUA) Funds from his bank account in Puerto Rico.
Scamaroni-Cintrón pleaded guilty on November 15, 2022 to sixteen violations of 18 U.S.C. § 1596(a)(1)(B)(i) and admitted to withdrawing in excess of $87,000 in fraudulently obtained funds from his bank account from September 2020 to December 2021. As alleged in the Indictment, the funds were fraudulently obtained from the Unemployment Insurance and Pandemic Unemployment Assistance Program from multiple states as well as the proceeds of U.S. Small Business Administration (SBA) loans that he was not qualified and authorized to receive. The applications for Unemployment Insurance UI and PUA were fraudulently submitted in the names of other persons, who never applied for UI and PUA benefits or SBA loans, but the applications utilized the defendant's bank account and routing numbers.
Scamaroni-Cintrón was also ordered to pay restitution to all the agencies involved in his scheme:
SBA- $204,800.00
Ohio Department of Jobs and Family Services- $51,543.00
Maine Department of Labor- $10,295.00
Arizona Department of Jobs and Family Services- $13,257.00
Washington State Employment Security Department- $10,710.00
Illinois Department of Employment Security- $71,078.00
The case was investigated by the Federal Bureau of Investigation (FBI), the United States Department of Labor Office of Inspector General (USDOL-OIG), and the Puerto Rico Department of Treasury (Hacienda).
Assistant U.S. Attorneys (AUSA) Victor Acevedo and Manuel Muñiz Lorenzi handled the prosecution of the case.
To report a COVID-19-related fraud scheme or suspicious activity, contact the National Center for Disaster Fraud (NCDF) by calling the NCDF Hotline at 1-866-720-5721 or via the NCDF Web Complaint Form at: https://www.justice.gov/disaster-fraud/ncdf-disaster-complaint-form
###