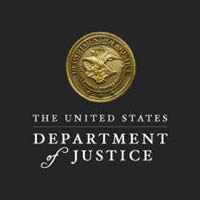 PROVIDENCE –  An Indiana woman has been indicted by a federal grand jury in Rhode Island, charged with perpetrating an online romance scam that allegedly defrauded a 96-year-old Coventry widower of approximately $80,000, announced United States Attorney Zachary A. Cunha.
Brittany Rakia Shawnai Lasley, 32, of Anderson, IN, is charged by way of indictment with five counts of wire fraud and one count of aggravated identity theft.
The indictment alleges that Lasley created a social media account containing fake profile information on the internet dating site "Plenty of Fish." It is alleged that Lasley used the false profile to lure the victim into responding, and then promptly began a campaign to persuade the victim to provide her with money, credit cards, gift cards, and his personal identifying information. Lasley allegedly led the victim to believe that providing her with these items would facilitate meetings between the two and foster a romantic relationship. 
It is further alleged in the indictment that Lasley made numerous false representations to the victim to persuade him to provide her with money for home improvements, medical treatment, and travel to Rhode Island; to authorize and provide her with more than fifty prepaid money cards and unique login information necessary to redeem the cards; and that she gained access to the victim's credit card and checking account that she used to make numerous unauthorized purchases; finally, she is alleged to have obtained access to the victim's credit card by fraudulently representing herself as the victim's daughter.
Lasley is currently detained in Indiana state custody in Indiana on unrelated charges. A federal indictment is merely an accusation. A defendant is presumed innocent unless and until proven guilty.
The case is being prosecuted by Assistant United States Attorney Paul F. Daly, Jr.
The matter was investigated by the United States Postal Inspection Service.
###