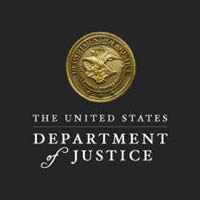 HUNTINGTON, W.Va. – A Huntington man pleaded guilty today to possession with intent to distribute methamphetamine, cocaine and a fentanyl analogue.
According to court documents, Joseph Ira Patterson III, 38, admitted that he sold approximately 8 ounces of methamphetamine to a confidential informant in Huntington on March 29, 2021, and again on April 21, 2021. Patterson agreed to deliver more methamphetamine to the confidential informant in Charleston. Patterson was driving in Charleston for that meeting on April 22, 2021, when law enforcement officers stopped Patterson's vehicle. A search of the vehicle yielded 907.2 grams of suspected methamphetamine.
Patterson admitted he had obtained methamphetamine from a Huntington storage unit prior to traveling to Charleston. Law enforcement officers carried out a search warrant for the unit and seized 282.97 grams of methamphetamine, 231.7 grams of a fentanyl analogue, and 15.70 grams of cocaine as well as nine firearms and drug paraphernalia. Officers also searched Patterson's Jackson Avenue residence in Huntington and seized 58.345 grams of methamphetamine, 7.50 grams of fentanyl, 42.53 grams of marijuana and 18.51 grams of cocaine base, also known as "crack."
Patterson is scheduled to be sentenced on August 15, 2022, and faces at least 10 years and up to life in prison.
United States Attorney Will Thompson made the announcement and commended the Metropolitan Drug Enforcement Network Team (MDENT) and the Drug Enforcement Administration (DEA) for conducting the investigation.
United States District Judge Robert C. Chambers presided over the hearing.  Assistant United States Attorney Monica D. Coleman is prosecuting the case.
A copy of this press release is located on the website of the U.S. Attorney's Office for the Southern District of West Virginia. Related court documents and information can be found on PACER by searching for Case No. 3:21-cr-218.
###