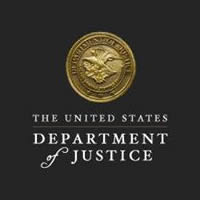 SAVANNAH, GA:  A contractor at Hunter Army Airfield has admitted he lied to Army investigators when he claimed to have been assaulted on post.
Eric T. Nakamura, 49, of Beaufort, S.C., awaits sentencing after pleading guilty to one count of False Statement Made to a Department or Agency of the United States, said David H. Estes, Acting U.S. Attorney for the Southern District of Georgia. The plea subjects Nakamura to a possible statutory penalty of up to five years in federal prison, along with substantial financial penalties and up to five years of supervised release following any prison term. There is no parole in the federal system.
"At a time when there is heightened awareness in the United States regarding attacks on Asian-Americans, it is repulsive that Eric Nakamura would fake his own assault," said Acting U.S. Attorney Estes. "Army investigators did outstanding work in exposing his false claims and exonerating potential suspects."
In pleading guilty, Nakamura admitted that he lied to a special agent from the U.S. Army Criminal Investigation Command (CID) when he claimed that on July 20, 2020, he was stabbed with a knife and robbed by an unknown person in an Army uniform with the name tape "Brown" while in the lab in which he worked at Hunter Army Airfield. After he was confronted with video evidence from a building across the street from the lab, Nakamura admitted that he had stabbed himself with a kitchen knife.
"Deliberately lying to our agents about being attacked on this installation showed poor judgement," said Supervisory Special Agent Michael David, of the U.S. Army Criminal Investigation Division's Hunter Army Airfield CID Office. "Mr. Nakamura's guilty plea demonstrates the level of commitment our CID agents have toward finding the truth."
U.S. Army Criminal Investigation Command is investigating the case, which is being prosecuted for the United States by Southern District of Georgia Special Assistant U.S. Attorney Darron J. Hubbard.