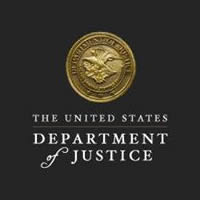 BOSTON – A Hull man was sentenced today in federal court in Boston in connection with submitting fraudulent documentation in order to receive CARES Act small business loans. 
Shane Spierdowis, 31, was sentenced by U.S. District Court Judge Richard G. Stearns to two years in prison and two years of supervised release. On Oct. 21, 2021, Spierdowis pleaded guilty to one count of wire fraud.
Spierdowis used multiple shell companies and forged bank records to fraudulently apply for and obtain a federally funded Small Business Administration (SBA) Paycheck Protection Program (PPP) loan and an SBA Economic Injury Disaster Loan (EIDL). Spierdowis used Social Security numbers different from his own and fraudulent documentation to open bank accounts for his shell companies. He also provided a fraudulent corporate bank statement reflecting a balance exceeding $220,000 but dated before the pertinent bank account was ever opened.
As a result, Spierdowis obtained an SBA Paycheck Protection Program loan of $101,517 for one of his shell companies, the funds for which were wired to a bank in Massachusetts. Spierdowis also obtained an SBA EIDL in the amount of $89,900 using a separate shell company.
Additionally, with respect to both loans, Spierdowis submitted fraudulent federal tax forms for both shell companies that included his signature, as the purported president of each company, and the purported payment of hundreds of thousands of dollars in wages to purported employees during each quarter in 2019. In reality, however, for part of Q1 2019 and all of Q2 – Q4 2019, Spierdowis was in federal custody after violating his probation arising from a federal conviction for conspiracy to commit securities fraud.
United States Attorney Rachael S. Rollins and Frederick J. Regan, Special Agent in Charge of the U.S. Secret Service, Boston Field Office made the announcement. The Hull Police Department provided valuable assistance with the investigation. Assistant U.S. Attorney William Abely, Chief of Rollins' Criminal Division, prosecuted the case.
On May 17, 2021, the Attorney General established the COVID-19 Fraud Enforcement Task Force to marshal the resources of the Department of Justice in partnership with agencies across government to enhance efforts to combat and prevent pandemic-related fraud. The Task Force bolsters efforts to investigate and prosecute the most culpable domestic and international criminal actors and assists agencies tasked with administering relief programs to prevent fraud by, among other methods, augmenting and incorporating existing coordination mechanisms, identifying resources and techniques to uncover fraudulent actors and their schemes, and sharing and harnessing information and insights gained from prior enforcement efforts. For more information on the Department's response to the pandemic, please visit https://www.justice.gov/coronavirus.
Anyone with information about allegations of attempted fraud involving COVID-19 can report it by calling the Department of Justice's National Center for Disaster Fraud (NCDF) Hotline at 866-720-5721 or via the NCDF Web Complaint Form at: https://www.justice.gov/disaster-fraud/ncdf-disaster-complaint-form.