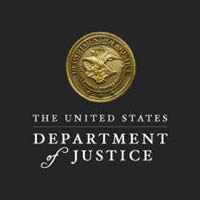 ASHEVILLE, N.C. – U.S. Attorney Dena J. King announced today that Homeland Security Investigations (HSI) has awarded Assistant U.S. Attorney (AUSA) Alexis I. Solheim the agency's "Assistant U.S. Attorney of the Year" award, for her exemplary work in child exploitation cases investigated and prosecuted in the Western District of North Carolina. HSI's recognition ceremony was held on Friday, October 7, 2022.
"The protection of the most vulnerable among us is a priority for my Office and the Justice Department," said U.S. Attorney King. "AUSA Solheim is tasked with bringing to justice individuals who harm innocent children, which are often some of the most difficult and challenging cases handled by federal prosecutors. Through her legal work and advocacy, AUSA Solheim has demonstrated exemplary legal skill and professionalism, advocating for crime victims and holding offenders accountable for their actions. I am proud of AUSA Solheim's achievement and I commend her for her legal successes and her work focusing on prevention and intervention."
AUSA Solheim is a federal prosecutor in the Criminal Division of the U.S. Attorney's Office in Asheville and serves as the Western District's Project Safe Childhood Coordinator. In this capacity, AUSA Solheim is responsible for the investigation and prosecution of cases involving the sexual exploitation and abuse of minors. Launched by the Department of Justice in 2006, Project Safe Childhood is a nationwide initiative to combat the growing epidemic of child sexual abuse and exploitation. Led by the U.S. Attorneys' Offices and the Justice Department's Criminal Division's Child Exploitation and Obscenity Section (CEOS), Project Safe Childhood marshals federal, state and local resources to better locate, apprehend and prosecute individuals who exploit children via the internet, as well as to identify and rescue victims.
The HSI award recognizes AUSA Solheim for her outstanding work in numerous federal criminal prosecutions involving the production, receipt and distribution of child pornography, "traveler" or enticement crimes, and online child exploitation cases, among others. In addition to prosecuting federal matters, as the District's Project Safe Childhood Coordinator, AUSA Solheim conducts trainings of federal, state, and local law enforcement agencies on how to investigate and prosecute computer-facilitated crimes against children. AUSA Solheim also participates in community education programs, in order to raise awareness about the threat of online sexual predators and to provide the tools and information to children and parents on how to protect children and report possible violations.
AUSA Solheim began her career in public service in 2014, when she joined the U.S. Attorney's Office as a Special Assistant U.S. Attorney (SAUSA), working on criminal and civil matters in federal court. Ms. Solheim then became an Assistant District Attorney in Buncombe County, where she prosecuted state criminal offenses. In 2018, Ms. Solheim returned to federal prosecution as a SAUSA with North Carolina's 43rd Prosecutorial District until 2021, when she was hired to serve as an Assistant U.S. Attorney for the Western District of North Carolina.
AUSA Solheim received her undergraduate degree from the University of South Carolina and her law degree from the Campbell University School of Law.