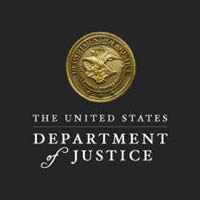 ANCHORAGE – A federal grand jury in Alaska returned an indictment charging a Homer woman
with attempted interference with the navigation of a seaplane and negligent operations of a vessel.
According to court documents, Marian Beck, 68, operated her vessel in a reckless manner as she
made several close passing maneuvers in front of a seaplane full of passengers while it was taxiing
out of the waterway. Beck is a licensed mariner and operates commercially in Halibut Cove and the
surrounding area.
The defendant was arraigned on February 3, 2023, before Chief U.S. Magistrate Judge Matthew S.
Scoble. If convicted, she faces a maximum of 21 years in prison. A federal district court judge will
determine any sentence after considering the U.S. Sentencing Guidelines and other statutory factors.
U.S. Attorney S. Lane Tucker of the District of Alaska made the announcement.
The Coast Guard Investigative Service (CGIS) with the help of the Alaska State Troopers (AST) are
investigating the case.
Assistant U.S. Attorney Jack Schmidt and Special Assistant U.S. Attorney Amanda Gavelek are
prosecuting the case.
An indictment is merely an allegation and all defendants are presumed innocent until proven guilty
beyond a reasonable doubt in a court of law.
###