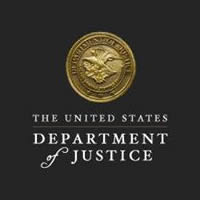 CONCORD – Chad Rombow, 47, of Grafton, pleaded guilty in federal court to conspiracy to distribute, and possess with intent to distribute, methamphetamine, United States Attorney John J. Farley announced today.
            According to court documents and statements made in court, on May 9, 2019, Drug Enforcement Administration agents received information about a suspicious package sent from Phoenix, Arizona to New Hampshire addressed to an individual in Lebanon (Person 1). After obtaining a warrant, investigators opened the package and found over 336 grams of methamphetamine.
            Investigators obtained a search warrant for Person 1's residence.  On May 10, 2019, after removing the drugs from the package, the investigators conducted a controlled delivery of the package.  A co-defendant collected the package from the porch of the residence.  Investigators subsequently learned that Rombow paid the co-defendant in methamphetamine to pick up packages of methamphetamine for him.  Rombow intended to further distribute the methamphetamine that was in the package.
            Rombow is scheduled to be sentenced on May 5, 2022.
            "Drug traffickers have been flooding New Hampshire with large quantities of methamphetamine," said U.S. Attorney Farley.  "This dangerous and addictive drug is being brought into our state by drug dealers who are seeking to profit from the misery caused by this illegal substance.  As this case demonstrates, we are working closely with our law enforcement partners to identify and prosecute the criminals who are bringing this drug into the Granite State and distributing it in our communities."
            "Rombow conspired to bring methamphetamine—a drug that has caused death and destruction in communities across the United States— into New Hampshire. HSI is proud to work alongside our local and federal partners to keep dangerous drugs out of New England," said Matthew Millhollin, Special Agent in Charge for the Homeland Security Investigations' Boston Field Office, which covers all of New England. 
            This matter was investigated by the Drug Enforcement Administration, Homeland Security Investigations, the New Hampshire State Police, the New Hampshire Attorney General's Drug Task Force, the Hartford, Vermont Police Department, and the Lebanon Police Department.  The case is being prosecuted by Assistant U.S. Attorney Anna Krasinski.
###