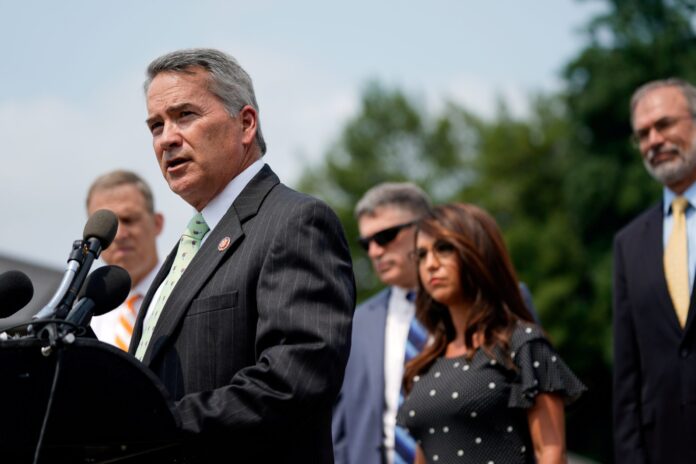 Rep. Jody Hice, who was named one of the 1/6 Trump coup conspirators in the House, is trying to fight a subpoena in the Georgia investigation into Trump.
The Atlanta-Journal Constitution reported:
"Since Congressman Hice is a member of the United States House of Representatives and is being asked to testify pursuant to a state-issued subpoena, the federal officer removal statute should apply, and this action should therefore be removed to the United States District Court for the Northern District of Georgia," the motion argues.
The document notes that Hice was subpoenaed by the special grand jury on June 29th and that his testimony is being requested for July 19.
Plotting to overturn an election has nothing to do with Hice's official duties as a member of Congress. Hice participated in legal action trying to get the Georgia election results overturned in 2020, but such cases were consistently thrown out of court because members of Congress lacked the legal standing to bring those complaints.
Several top Georgia Republican officials have been sent targeting letters by the district attorney. The case is shaking Georgia Republican politics to its core and has also caught the current GOP candidate for Lt. Governor in the investigation.
Hice is not likely to be successful in his bid to change venues, but ahead of a midterm election in a critical state, Georgia Republicans are dealing with fallout caused by Trump trying to overturn an election.
Mr. Easley is the managing editor. He is also a White House Press Pool and a Congressional correspondent for PoliticusUSA. Jason has a Bachelor's Degree in Political Science. His graduate work focused on public policy, with a specialization in social reform movements.
Awards and  Professional Memberships
Member of the Society of Professional Journalists and The American Political Science Association