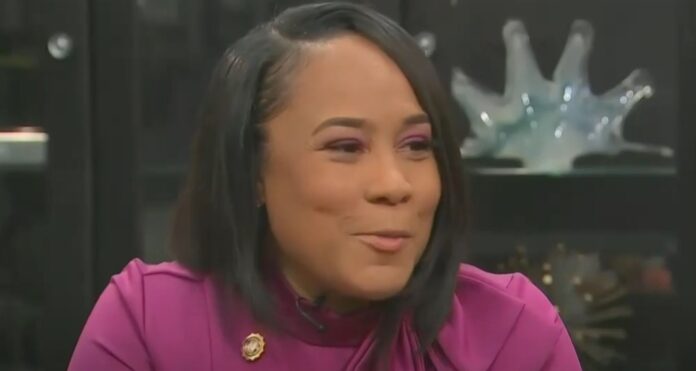 DA Fani Willis said she would take it to a judge and have Sen. Lindsey Graham brought in to testify in the Georgia criminal case against Trump.
Video:
Willis said, "Nobody wants to come to the prosecutor's party, that's part of the work that we do. We will take it before a judge, and he will make a ruling if we have a legal right to bring him before the court, but I've been a trial lawyer for a long time. Most times, people don't want to come. That's why you have the power of the state and the power to subpoena people and bring them here."
The DA was sending a message to Sen. Graham that she is not going to back down on getting his testimony and that I don't want to is not a good reason for Graham not to show up and testify.
If Lindsey Graham refuses to show up, Willis will take it to a judge who will bring him in to testify. Given the pressure campaign that Graham carried out for Trump of Georgia election officials, it is likely that any judge will rule that he has to testify.
Sen. Graham is defending a man who would not do the same for him if the roles were reversed. Graham better be prepared to go to jail for Trump because it doesn't sound like DA Willis will be backing down.
Mr. Easley is the managing editor. He is also a White House Press Pool and a Congressional correspondent for PoliticusUSA. Jason has a Bachelor's Degree in Political Science. His graduate work focused on public policy, with a specialization in social reform movements.
Awards and  Professional Memberships
Member of the Society of Professional Journalists and The American Political Science Association