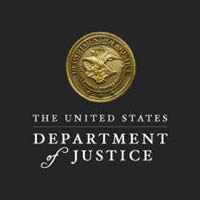 ALBANY, NEW YORK – Dion Underwood, age 45, of Johnstown, New York, pled guilty today to conspiracy to distribute heroin and cocaine in Albany, announced United States Attorney Carla B. Freedman and Frank A. Tarantino III, Special Agent in Charge of the U.S. Drug Enforcement Administration (DEA), New York Division.
Underwood admitted that between January and December 2021, he supervised others in a conspiracy to distribute cocaine and heroin in the Capital Region, including Albany, Schenectady, and Montgomery Counties. 
Underwood pled guilty before United States District Judge Glenn T. Suddaby.  Sentencing is scheduled for March 30, 2023.  Underwood faces a minimum of 5 years in prison, a maximum of 40 years in prison, a fine of up to $5 million, and a term of supervised release of at least 4 years and up to life.  A defendant's sentence is imposed by a judge based on the particular statute the defendant is charged with violating, the U.S. Sentencing Guidelines and other factors. Underwood also agreed to forfeit $39,403 seized by federal agents, as proceeds of the conspiracy.
This case was investigated by the DEA and is being prosecuted by Assistant U.S. Attorney Benjamin S. Clark.