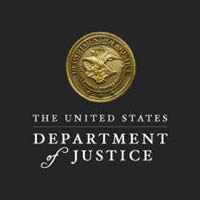 FRESNO, Calif. — Sarah Jo Sumpter, 30, of Fresno, pleaded guilty today to one count of mail fraud, one count of bank fraud, and one count of aggravated identity theft, U.S. Attorney Phillip A. Talbert announced.
According to court documents, between November 2019 and January 2020, Sumpter stole mail from a number of locations in California and used the stolen mail to commit multiple identity theft-related fraud schemes. One of these schemes involved Sumpter stealing a victim's driver's license and impersonating the victim in order to purchase a vehicle. Another scheme involved Sumpter depositing stolen checks into victim accounts and then withdrawing the money from the accounts without the victim's consent.
This case is the product of an investigation by the U.S. Postal Inspection Service and the Madera County Police Department. Assistant U.S. Attorneys Alexandre Dempsey and Henry Carbajal are prosecuting the case.
Sumpter is scheduled to be sentenced by U.S. District Judge Jennifer L. Thurston on Jan. 20, 2023. Sumpter faces a maximum statutory penalty of 20 years in prison and a $250,000 fine for the mail fraud, 30 years in prison and a $1 million fine for the bank fraud, and a mandatory two years in prison consecutive to any other sentence for the aggravated identity theft. The actual sentence, however, will be determined at the discretion of the court after consideration of any applicable statutory factors and the Federal Sentencing Guidelines, which take into account a number of variables.