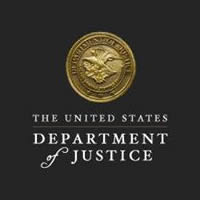 Miami, Florida – A federal district judge in Miami sentenced Anthony Louis Cardona, 30, of Key West, Florida, to 97 months in federal prison, followed by 25 years of supervised release as a sexual offender, for possession of child pornography.  Cardona was also ordered to pay restitution to his victims.
In December 2020, FBI agents learned that an individual located at a residence in Key West, Florida was downloading child pornography using peer-to-peer software.  On January 25, 2021, FBI agents executed a search warrant at the residence, where Cardona lived.  Agents found that Cardona possessed multiple hard drives containing thousands of images and videos of child pornography.
A search of Cardona's electronics produced over 89,000 images and videos of child pornography dating from 2010-2021.  The images and videos included infants and pre-pubescent children engaged in sadomasochism and bestiality.  In addition to those images, agents found a videoconference chat message from 2014 where Cardona distributed and received child pornography.  In the chat message, Cardona stated that he previously fondled a pre-pubescent female child over her pants.
At the time of his arrest, Cardona was an air traffic controller as an active-duty member of the United States Navy.
Juan Antonio Gonzalez, United States Attorney for the Southern District of Florida, and George L. Piro, Special Agent in Charge, FBI Miami, announced the sentence imposed by United States District K. Michael Moore.  
FBI Miami, Key West Office, investigated the case.  Assistant United States Attorney Hillary T. Irvin prosecuted it.  Assistant United States Attorney Nicole Grosnoff is handling asset forfeiture.
This case was brought as part of Project Safe Childhood (PSC), a nationwide initiative launched in May 2006 by the Department of Justice to combat the growing epidemic of child sexual exploitation and abuse. Led by United States Attorneys' Offices and the Criminal Division's Child Exploitation and Obscenity Section, Project Safe Childhood marshals federal, state, and local resources to locate, apprehend and prosecute individuals, who sexually exploit children, and to identify and rescue victims.  For more information about the Project Safe Childhood initiative and for information regarding Internet safety, please visit www.justice.gov/psc.
Related court documents and information may be found on the website of the District Court for the Southern District of Florida at www.flsd.uscourts.gov or at http://pacer.flsd.uscourts.gov, under case number 21-cr-10003.
###