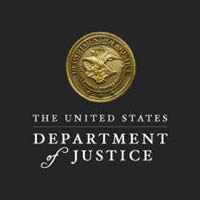 NEW ORLEANS – U.S. Attorney Duane A. Evans announced that KENYA BUTLER-SMALL was sentenced on January 5, 2023 for conduct alleged to have occurred while she was employed by Amtrak as an On-board Services Train Attendant.
U.S. District Judge Sarah S. Vance ordered BUTLER-SMALL to serve concurrent terms of six months of incarceration for each of the two wire count charges to which BUTLER-SMALL previously pleaded guilty. Judge Vance also ordered BUTLER-SMALL to serve two years of supervised release following her incarceration, the first six months of which will consist of home incarceration with location monitoring as well as a mandatory $100 special assessment fee for each count. Additionally, Judge Vance ordered that BUTLER-SMALL pay restitution to the victims.
BUTLER-SMALL recruited more than 40 victims to purchase spots on a purported trip from New Orleans to New York City. BUTLER-SMALL told the victims that she had booked roundtrip Amtrak train travel for the trip, as well as activities, such as shows and museum visits. In truth, BUTLER-SMALL had not booked the Amtrak travel or the activities. When the date of the trip approached, BUTLER-SMALL told the victims, from whom she had taken a total of approximately $23,000 to $26,000, that Amtrak had canceled the trip because an incident occurred in which one of the trip's passengers assaulted an Amtrak employee and made a bomb threat. In truth, no such incident had occurred.
BUTLER-SMALL also submitted fraudulent sick benefit claims to the Railroad Retirement Board, a federal agency that provides benefits to Amtrak employees. BUTLER-SMALL claimed that she was too sick to work when, in truth, she was working another job. This caused the government to pay BUTLER-SMALL approximately $4,679 in sick benefits for days she falsely claimed to have been unable to work.
This case was investigated by the Amtrak Office of Inspector General and the Railroad Retirement Board Office of Inspector General. Assistant U.S. Attorney Chandra Menon was in charge of the prosecution.