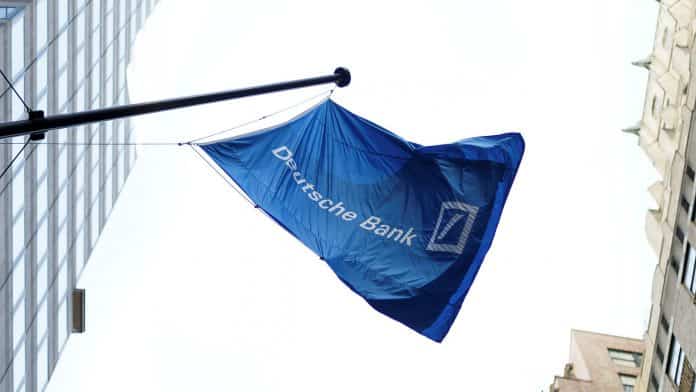 Leon Black, the billionaire co-founder of private equity group Apollo Global Management, made at least $50m in payments to Jeffrey Epstein after he had been convicted in 2008 of soliciting sex from a minor, two people familiar with the matter said.
At least one of the payments, which were first reported by The New York Times, was flagged as unusual by Deutsche Bank, where Epstein had accounts, one of the people said.
Mr Black has been facing questions from investors in recent years over his relationship with the late disgraced financier, who died in jail in August 2019 while awaiting trial, in what was ruled as a suicide.
Epstein had pleaded guilty to state prostitution offences in 2008 and was arrested last year on federal charges of sex trafficking underage girls.
Mr Black received "personal trusts and estates planning advice as well as family office philanthropy and investment services" from Epstein between 2012 and 2017, his spokeswoman said.
"It is true that I paid Mr Epstein millions of dollars annually for his work," Apollo's Mr Black said on Monday in a letter to investors in response to The New York Times report.
"It also is worth noting that all of Mr Epstein's advice was vetted by leading auditors, law firms and other professional advisors." Mr Black's letter said that he and his family once picnicked with Epstein on his private island and that he met Epstein at his New York townhouse "from time to time" as he did not have a separate office.
The two men stopped communicating after a "fee dispute" led Mr Black to terminate Epstein's services in 2018, Mr Black's spokeswoman added, and he "deeply regrets having any involvement with him".
"There has never been an allegation by anyone, including The New York Times, that Mr Black engaged in any wrongdoing or inappropriate conduct," she said.
Mr Black's spokeswoman declined to comment on the $50m payments figure or why the private equity billionaire chose Epstein to provide the financial services that she described.
An Apollo spokeswoman said the company itself "never did any business with Jeffrey Epstein at any point in time".
Deutsche's reputation has been further tarnished after its past dealings with Epstein came to light. The German lender processed millions of dollars of potentially suspicious transactions — even though Epstein was a registered sex offender — including payments to alleged co-conspirators and Russian models.
In July, Deutsche apologised and agreed to pay a $150m fine for compliance failures associated with taking him on as a client in 2013, which it said it "deeply regrets" and was the result of weakness in its compliance procedures.
Since Epstein's arrest and death, his links to numerous prominent figures have come under scrutiny.
Jes Staley, Barclays chief executive, is being investigated by British regulators over how he characterised his relationship with Epstein after a cache of emails between the two were uncovered. He and his wife also visited the sex offender's island on his yacht in 2015.
In a letter to Apollo's investors last year, Mr Black said he had had a "limited relationship" with Epstein but was "completely unaware" of the conduct described in the fresh charges brought against him. On an earnings call at the time he said questions about his relationship with Epstein were "not affecting our relationship with investors".
Mr Black and several other former employees of investment bank Drexel Burnham Lambert formed Apollo in 1990. The private equity group manages more than $414bn and its backers include many of the world's largest pensions and sovereign wealth funds.
Additional reporting by Olaf Storbeck in Frankfurt