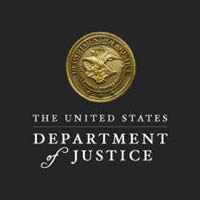 Orlando, Florida – United States Attorney Roger B. Handberg announces that Nacoe Ray Brown (54, Baltimore, MD) has pleaded guilty to bank robbery and to violating the terms of his supervised release. Brown faces a maximum penalty of 20 years in federal prison for the bank robbery offense and up to 3 years' imprisonment for violating the terms of his supervised release. A sentencing date has not yet been set.
According to the plea agreement and other court documents, Brown was previously convicted of robbing three banks in the Baltimore area in 2001. After a federal jury convicted him of the robberies, he was sentenced to 25 years in federal prison. In 2020, Brown was granted an early release from prison. Brown then began serving his term of supervised release under the U.S. Probation Office in Baltimore.
On June 28, 2022, while visiting Florida, Brown robbed the McCoy Federal Credit Union in Belle Isle. Wearing a baseball cap, sunglasses, a surgical style facemask, and plastic gloves, Brown passed a note to the teller threatening that he had a gun and demanding money. He fled the bank with $4,296 in stolen cash. Surveillance cameras captured Brown as he appeared to the teller during the robbery:
A witness watched Brown flee the bank and enter a nearby gas station where he had a change of clothes staged. The witness reported this to the Belle Isle Police Department, who quickly responded and located Brown at a hotel where he was staying. Police recovered the demand note and the stolen cash from Brown's bag. They also recovered the disguise he had discarded in the restroom of the gas station.
After Brown was arrested, he told authorities that he committed the bank robbery because he was filming a movie in Florida and had run out of money to pay for the production.
This case was investigated by the Federal Bureau of Investigation and the Belle Isle Police Department. It is being prosecuted by Assistant United States Attorney Michael P. Felicetta.
This case is part of Project Safe Neighborhoods (PSN), a program bringing together all levels of law enforcement and the communities they serve to reduce violent crime and gun violence, and to make our neighborhoods safer for everyone. On May 26, 2021, the Department launched a violent crime reduction strategy strengthening PSN based on these core principles: fostering trust and legitimacy in our communities, supporting community-based organizations that help prevent violence from occurring in the first place, setting focused and strategic enforcement priorities, and measuring the results.