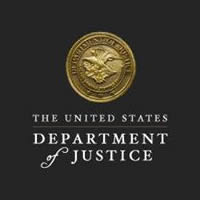 LOS ANGELES – A former deportation officer with the Department of Homeland Security was sentenced today to 15 months in federal prison for "structuring" charges for making cash withdrawals and deposits totaling nearly $200,000, which were designed to circumvent federal reporting requirements and to conceal assets from his then-wife and the state court during divorce proceedings.
          Vardan Keshishyan, 50, of Glendale, was sentenced by United States District Judge Philip S. Gutierrez.
          At the conclusion of a three-day trial in September 2021, a federal jury found Keshishyan guilty of two counts of structuring of currency transactions to evade reporting requirements.
          Shortly after his then-wife filed for divorce in November 2014, Keshishyan began structuring nearly $100,000 out of his bank accounts to deceive the court into believing he only had $1,000 in assets that could be distributed during the divorce.
          In January 2015, Keshishyan deposited approximately $96,000 from the sale of the home he shared with his then-wife into a bank account he solely owned and controlled. He then withdrew $99,400 from his bank accounts by making 11 cash withdrawals of approximately $9,000 – each withdrawal just shy of the bank's mandatory reporting requirements for cash transactions above $10,000.
          During one attempted withdrawal, a bank manager warned Keshishyan that it was a crime to break up a cash transaction greater than $10,000 into smaller amounts to evade the bank's reporting requirements mandated by federal law. After the manager informed Keshishyan that the bank planned to file a report to comply with federal law, he cancelled the transaction. He then continued his pattern of structured transactions elsewhere to avoid the filing of any report required under federal law.
          Once he had drained his bank accounts, according to evidence at trial, Keshishyan lied under oath to the court at a June 2015 hearing in his divorce case, falsely telling the court he had lost $95,000 of the family home sale proceeds, in part, through a bad investment. Upon learning that Keshishyan had withdrawn the funds in cash progressively over time, the court warned him that his pattern of cash withdrawals was "not permitted."
          Despite these admonishments from the court and the bank manager's warning about the illegality of structuring, Keshishyan continued to structure to sneak the money back into his accounts. Once he and his then-wife settled on the terms of the divorce, he started structuring $99,000 back into his bank accounts. In 2016 and 2017, he visited multiple banks, sometimes just minutes apart, to make 11 cash deposits of $9,000 each.
          To conceal his pattern of cash transactions just shy of the $10,000 reporting requirement, he traveled to 11 bank branches throughout Los Angeles County to make the cash transactions and tried to further conceal his conduct using multiple accounts at multiple banks.
          "Despite [Keshishyan's] oath to upload the law, he willfully and repeatedly chose to break it…and then tried to cover [up his crimes] through perjury and deceit," prosecutors wrote in a sentencing memorandum. "[Keshishyan] violated the law after not one, but two, warnings that what he was doing was illegal. One of those warnings even came from a state court judge, and yet, even that admonishment was not enough to deter [Keshishyan]."
          The United States Department of Homeland Security Office of Inspector General investigated this matter.
          Assistant United States Attorneys Lindsey Greer Dotson and Thomas F. Rybarczyk of the Public Corruption and Civil Rights Section prosecuted this case.