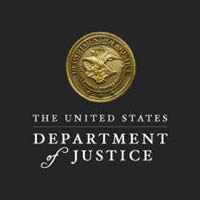 MADISON, WIS. – Timothy M. O'Shea, United States Attorney for the Western District of Wisconsin, announced that Golia Xiong, 40, Eau Claire, Wisconsin was sentenced today by Chief U.S. District Judge James D. Peterson to 60 months in federal prison for possessing 50 grams or more of methamphetamine with the intent to distribute.  Xiong will receive credit for time she has served in custody since her arrest on March 30, 2022.  This prison term will be followed by a 4-year term of supervised release.
On March 30, 2022, the Barron County Sheriff's Department stopped Xiong as she arrived at a gas station near Highway 53 in New Auburn, Wisconsin to make a delivery of suspected methamphetamine.  Upon searching Xiong and her vehicle, police found approximately one-quarter pound of methamphetamine in the vehicle along with drug related paraphernalia. 
Judge Peterson stated that a significant sentence was necessary for Xiong's conduct particularly because she had been convicted in state court of methamphetamine trafficking offenses twice in the recent past and was on supervision for those offenses when she attempted to deliver the methamphetamine in this case.  Judge Peterson stated that a harsh sentence was called for due to her repeated behavior of returning to drug trafficking.
The charge against Xiong was the result of an investigation conducted by the Barron County Sheriff's Department.  Assistant U.S. Attorney Robert A. Anderson prosecuted this case.