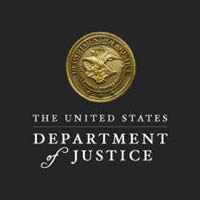 Defendant Followed Victim Out of a Metro Station and Into an Apartment Building
            WASHINGTON –Akiem Angelo Williams, 38, of Washington, D.C., was sentenced today to 84 months in prison for kidnapping and first-degree burglary, and 72 months for assault with intent to commit first-degree sexual abuse, for the September 6, 2020 assault on a stranger he pursued from the Georgia Avenue Metro station. The sentence was announced by U.S. Attorney Matthew M. Graves and Chief Robert Conte III, of the Metropolitan Police Department (MPD). The Honorable Judge Robert D. Okun ordered the sentences to run concurrently and also ordered 10 years of supervised release and a stay away from all WMATA Metrorail trains and stations. Williams will be required to register as a sex offender for life upon release..
            Williams was found guilty on October 17, 2022 by a judge sitting in the Superior Court of the District of Columbia.
             According to the government's evidence, on Sept. 6, 2020, at approximately 1:57 p.m., Williams followed a woman out of the Georgia Avenue Metro station and chased her down the block into the lobby of an apartment building while she screamed for help. Inside, Williams cornered the victim, physically assaulted and attempted to rape her in front of three eyewitnesses before a witness yelled that he had called the police. Williams left the victim curled in a corner bleeding from the head, exited the building and headed back to the Metro where he sexually assaulted a Metro rider and then exposed himself. Another victim encountered Williams hours later when he, again, exposed himself on a Metro train. The defendant was identified through video surveillance at the Metro station and on the train.
            In announcing the sentence, U.S. Attorney Matthew M. Graves and Chief Contee commended the work of those who investigated the case from the Sexual Assault Unit of the Metropolitan Police Department, and the Criminal Investigation Division of the Metro Transit Police Department. They also expressed appreciation for the critical assistance provided by the Metro Transit Digital Video Evidence Unit.
            Finally, they acknowledged the efforts of those who worked on the case from the U.S. Attorney's Office, including Assistant U.S. Attorneys Courtney Lee and Dana Joseph, who investigated and prosecuted the case, Assistant U.S. Attorney Yasmin Emrani, who reviewed evidence before trial, Appellate Chief Nicholas Coleman, Lead Paralegal Specialist ReShawn Johnson, Supervisory Paralegal Specialist Michelle Wicker, former SODV intern Lexi Nitishin, and Victim/Witness Advocate Tracey Hawkins.