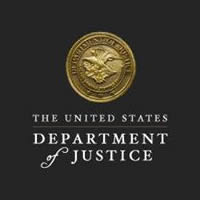 WASHINGTON – MacArthur Venable, 36, of Washington, D.C., was sentenced today to 18 years in prison for killing a man near Union Station in October 2018.
            The announcement was made by Acting U.S. Attorney Channing D. Phillips and Robert J. Contee III, Chief of the Metropolitan Police Department (MPD).
            Venable pleaded guilty in February 2020, in the Superior Court of the District of Columbia, to a charge of second-degree murder while armed. The plea, which was contingent upon the Court's approval, called for a sentence between 15 and 18 years. The Honorable Chief Judge Anita Josey-Herring accepted the plea and sentenced Venable accordingly. Following his prison term, Venable will be placed on five years of supervised release.
            According to the government's evidence, on Oct. 31, 2018, at approximately 9:50 p.m., Venable was walking down Massachusetts Avenue with another individual when he came upon the victim, James Ferrell, near the intersection of North Capitol Street NW. Venable then began to speak to Mr. Ferrell and an argument ensued.  The argument escalated and Venable walked up to the individual who he was walking with, reached into his waistband, and pulled out a firearm.  Venable then pointed and fired the firearm at Mr. Ferrell. Mr. Ferrell was struck in his chest twice and subsequently ran across the street and collapsed in front of the National Postal Museum.  A witness called 911 and police and paramedics arrived at the scene.  Mr. Ferrell, 34, was taken to a hospital, where he was pronounced dead soon afterward.
            Venable was arrested on Dec. 20, 2018 and has been in custody ever since.
            In announcing the sentence,  Acting U.S. Attorney Phillips and Chief Contee commended the work of those who investigated the case from the Criminal Investigations Division Homicide Branch of the Metropolitan Police Department and also the U.S. Capitol Police.  They acknowledged the efforts of those who worked on the case from the U.S. Attorney's Office, including Paralegal Specialist Lashone Samuel, Victim/Witness Advocate Marcia Rinker, and Investigative Analyst Zachary McMenamin. Finally, they commended the work of Assistant U.S. Attorney Shehzad Akhtar, who investigated and prosecuted the matter.