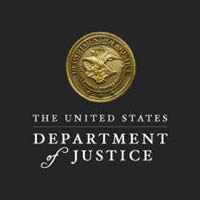 WASHINGTON –James Clark, Jr., 43, of Washington, D.C., was sentenced today to a 10-year prison term for an early evening armed robbery and assault of a senior citizen in the Columbia Heights area of Northwest Washington last New Year's Eve, announced U.S. Attorney Matthew M. Graves and Robert J. Contee III, Chief of the Metropolitan Police Department (MPD).
            Clark was found guilty by a jury in August 2022 of robbery while armed of a senior citizen, assault with a dangerous weapon of a senior citizen, and related firearms offenses. The verdict followed a trial in the Superior Court of the District of Columbia before Judge Michael O'Keefe, who also sentenced the defendant. Following his prison term, Clark will be placed on a period of supervised release. 
            According to the government's evidence, at about 6:30 p.m. on Dec. 31, 2021, the victim, 77, tried to go into a market at 14th Street and Spring Road NW, but it had closed early on New Year's Eve. Clark approached the victim, cornered him, and assaulted, threatened, and robbed him at gunpoint as the victim lay on the ground. 
            Clark was identified from surveillance footage of the robbery and a nearby convenience store. He was arrested on an arrest warrant in April 2022.  He has been in custody since.
            In announcing the sentence, U.S. Attorney Graves and Chief Contee commended the work of those who investigated the case from the Metropolitan Police Department. They acknowledged the efforts of those who worked on the case from the U.S. Attorney's Office, including former Assistant U.S. Attorney Adam Braskich, Paralegal Specialist Debra McPherson and Kelly Brown, Victim/Witness Advocate Karina Hernandez, Supervisory Litigation Technology Specialist Leif Hickling, and Litigation Technology Specialists Charlie Bruce and Ron Royal. 
            Finally, they commended the work of Assistant U.S. Attorneys Sarah Prins and Colin Cloherty, who investigated and prosecuted the case.