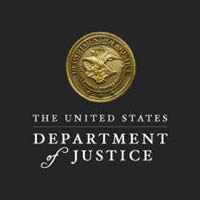 WASHINGTON – Edward Brown, 60, of Washington, D.C., was found guilty by a jury today of first-degree (premeditated) murder while armed in the stabbing of a 71-year-old man in an apartment building in Northwest Washington.
            The verdict, returned in the Superior Court of the District of Columbia, was announced by U.S. Attorney Matthew M. Graves and Robert J. Contee III, Chief of the Metropolitan Police Department (MPD).
            In addition to the murder charge, the jury found Brown guilty of a second count of second-degree murder while armed, arising from the same offense. Both charges also carry potential sentencing enhancements because the victim was a senior citizen. The Honorable Rainey R. Brandt scheduled sentencing for Dec. 9, 2022.
            On the morning of Feb. 5, 2018, the Metropolitan Police Department was called to an apartment in the 2300 block of 11th Street NW for a report of an unconscious person. They discovered the victim, Michael Mahoney, inside his apartment, fatally stabbed in the neck. Brown, who was temporarily staying in the apartment, was the last person to be seen on video surveillance going into and out of the apartment before Mr. Mahoney's body was discovered by his concerned and vigilant senior friends.
            Brown was arrested Feb. 27, 2018. He has been in custody ever since.
            In announcing the verdict, U.S. Attorney Graves and Chief Contee commended the work of those who investigated the case from the Metropolitan Police Department. They expressed appreciation for the assistance provided by the Capital Area Regional Fugitive Task Force. They also acknowledged the efforts of those who worked on the case from the U.S. Attorney's Office, including Assistant U.S Attorneys John Giovannelli, Sharon Donovan, Daniel Lenerz, and Jeffrey Wojcik; Paralegal Specialists Grazy Rivera, Kelly Blakeney, and Stephanie Siegerist; Investigative Analyst Zachary McMenamin; Supervisory Litigation Technology Specialist Leif Hickling; Litigation Technology Specialist Charlie Bruce; Katina Adams-Washington, LaJune Thomas, and Nikiya Burnette of the Victim/Witness Assistance Unit; former Victim/Witness Advocate Diana Lim,  and Victim/Witness Advocate Karina Hernandez.
            Finally, they commended the work of Assistant U.S. Attorneys Prava Palacharla and Monica Trigoso, and former Assistant U.S. Attorney Puja Bhatia, who investigated and prosecuted the case.