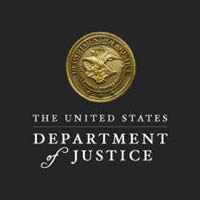 WASHINGTON – Malik Holston, 20, of Washington, D.C., was found guilty by a jury today of first-degree murder and other charges for the fatal shooting of a 15-year-old boy, announced U.S. Attorney Matthew M. Graves and Robert J. Contee III, Chief of the Metropolitan Police Department. 
            The verdict followed a trial in the Superior Court of the District of Columbia. In addition to the murder charge, the jury found Holston guilty of two related firearms offenses. The Honorable Rainey R. Brandt scheduled sentencing for Jan. 26, 2023.
            According to the government's evidence, on Dec. 13, 2018, at approximately 3:40 p.m., Holston and a second assailant – both armed and wearing masks – pursued 15-year-old Gerald Watson through the parking lot area near buildings in the 2900 block of Knox Place SE. Mr. Watson ran inside a multi-unit apartment building, followed by Holston, while the second gunman waited outside. Inside the building, Holston cornered Mr. Watson at the top landing and shot him 16 times with a .40-caliber revolver. Holston and the second gunman then fled the scene. Mr. Watson was taken to a hospital, where he died from the injuries.
            The shooting took place shortly after Mr. Watson returned home from school and headed outside to play basketball. Within about five minutes of leaving home, the shooting occurred.
            Holston was arrested on Dec. 18, 2018, and has been in custody since that time.
            The second assailant was himself killed by gunfire on Sept. 10, 2019.
            In announcing the verdict, U.S. Attorney Graves and Chief Contee commended the work of those who investigated the case from the Metropolitan Police Department. They also expressed appreciation for the assistance provided by the Capital Area Regional Fugitive Task Force and the District of Columbia Department of Forensic Sciences. They acknowledged the efforts of those who provided assistance in the U.S. Attorney's Office, including Paralegal Specialists Stephanie Gilbert and Kelly Blakeney; Victim/Witness Advocate Jennifer Allen; Witness Security Coordinators Marlon Hernandez-Quijano, Maenylie Watson, La June Thames, and Katina Adams-Washington; Intelligence Analyst Zachary McMenamin; Supervisory Litigation Technology Specialist Leif Hickling and Litigation Technology Specialist Claudia Gutierrez; Chrisellen Kolb, Chief of the Appellate Division, and Assistant U.S. Attorneys Suzanne Curt, Daniel Lenerz, and Peter Roman.
            Finally, they commended the work of Assistant U.S. Attorneys Michael C. Liebman and Andrea Coronado, who investigated and prosecuted the case.