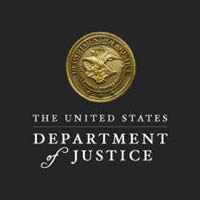 PHOENIX, Ariz. – Melody Gwen Nez, 32, of Dilkon, Arizona, was sentenced on November 21, 2022, by United States District Judge Dominic W. Lanza to 51 months in prison, followed by three years of supervised release. Nez previously pleaded guilty to Assault Resulting in Serious Bodily Injury.
For at least several weeks in the summer of 2021, Nez abused a five-year-old child in her care. The abuse culminated in an August 19, 2021, incident in which Nez threw the child from a moving vehicle, seriously injuring the child. The abuse occurred on the Navajo Nation, where Nez is an enrolled member.
The Federal Bureau of Investigation and the Navajo Nation Division of Public Safety conducted the investigation in this case. Assistant U.S. Attorneys Alanna Kennedy and Alexander Samuels, District of Arizona, Phoenix, handled the prosecution.
CASE NUMBER:            CR-21-8130-PCT-DWL
RELEASE NUMBER:    2022-217_Nez
# # #
For more information on the U.S. Attorney's Office, District of Arizona, visit http://www.justice.gov/usao/az/
Follow the U.S. Attorney's Office, District of Arizona, on Twitter @USAO_AZ for the latest news.